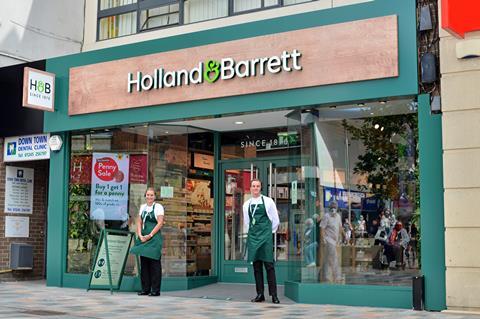 A quarter of Holland & Barrett's employees have made use of its scheme giving them instant access to wages.
The health and wellness retailer introduced the initiative in partnership with Wagestream for its 5,000 UK team members in October.
The technology gives employees instant access to their earned wages whenever they need them, rather than waiting until their usual pay day.
Users are charged a flat fee of £1.75 each time they draw some of their earnings into their bank account. There are no loans and there is no interest involved.
Holland & Barrett's cashflow is not affected by the move, as it is continuing to pay staff salaries at the end of each month.
The app also offers financial wellbeing tools such as webinars and tailored information on staff's individual financial situations. About 70% of staff were utilising the scheme to track their wages, and about 10% were using its saving tools, Peter Briffett, CEO and co-founder of Wagestream told The Grocer.
Briffett said Holland & Barrett introduced the technology in recognition of its staff's hard work through the coronavirus crisis. "They felt it was right to give staff a financial cushion and improve employees' financial education," he said.
"Financial stress impacts individual productivity, absenteeism levels and worker retention, so instant access to earnings is a huge benefit, especially when you're asking staff to do more work and work harder," Briffett added.
Other fmcg and hospitality businesses have also partnered with Wagestream to allow their employees to draw their earnings in real time, including BrewDog, Greene King, Honest Burgers, Leon and Prezzo.