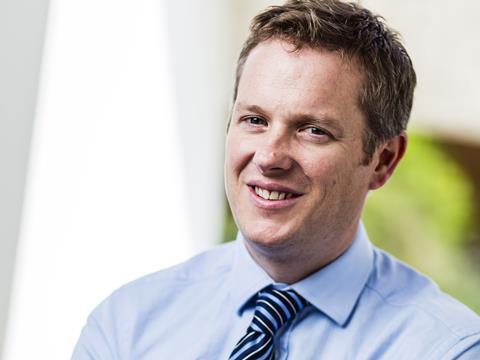 Aquafresh owner GlaxoSmithKline Consumer Healthcare has appointed David Barnett as its new area general manager for Northern Europe.

Barnett will replace Carlton Lawson, who has been appointed head of global categories for consumer healthcare following the retirement of Roger Scarlett-Smith. Barnett will oversee all commercial operations across Great Britain, Ireland, the Nordics and Benelux. Beginning his role shortly, his portfolio will include Sensodyne, Voltarol, Corsodyl, Oilatum, Piri, Maxinutrition and Beechams.

Former area manager for consumer healthcare in Latin America, Barnett joined GSK in 2015 as part of the GSK and Novartis Consumer Healthcare joint venture. Prior to that he was regional head of Latin America for Novartis OTC after holding various positions in the company's legal, marketing, sales and country management departments since 2002.

Barnett's experience in Northern Europe includes positions as country manager for Denmark and Iceland from 2009 to 2011, and operating unit head for the UK and Ireland from 2011 to 2014.