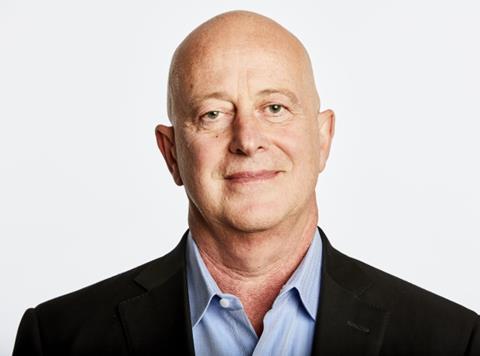 Mondelez International CEO Irene Rosenfeld, the woman who masterminded the controversial £11.7bn takeover of Cadbury in 2010, is to step down from the helm of the US confectionery giant later this year.
She will be replaced by McCain Foods president and CEO Dirk Van de Put in November, but will remain as chairman of the board until she retires in March 2018.
The news comes as Mondelez revealed sales slumped 5% (more than $300m) in the second quarter of 2016 to $6bn (£4.5bn) as a result of June's global cyber-attack.
Van de Put, who will assume the role of chairman and CEO once Rosenfeld leaves, brings almost 30 years of experience in the food and drink industry to his new role, with previous executive positions including roles at Danone, Coca-Cola and Mars.
Rosenfeld said Van de Put had "a proven track record of driving top-line and category growth, while at the same time improving cost structures and profitability".
"He is a seasoned global CEO, having lived and worked on three different continents, with deep experience and expertise in all critical business and commercial operations in both emerging and developed markets."
During Van de Put's six-year tenure at McCain, the frozen foods giant grew net sales by over 50% to CAN$9.1bn (£5.5bn), with EBITDA up by double digits in each of the past six years.
Numerous "highly talented internal and external candidates" had been considered prior to the final decision, said Mondelez lead independent director Mark Ketchum.
Rosenfeld had "reinvigorated the company's iconic brands, transforming the portfolio, strengthening the company's presence in emerging markets and aggressively improving margins", he added.
Rosenfeld said: "I am very proud of what our 90,000 colleagues at Mondelez International have accomplished. Throughout my tenure as CEO, the world and our industry have undergone a period of unprecedented change. During that time, we anticipated emerging challenges, adapted accordingly and created significant value for our shareholders. The outlook is bright for this great company - one of the few that has consistently delivered on both the top and bottom lines, while making critical investments for future growth."
Revenues at Mondelēz fell by 5% to $6bn over the past quarter to the end of June, with organic net revenues down 2.7%, its latest earnings update revealed.
Despite the decline in sales caused by the cyber-attack, the company had "delivered strong margin expansion and double-digit EPS growth in the quarter" nonetheless, Rosenfeld added. Operating profits increased 0.5% to $641m and net earnings rose 7.3% to $498m.
Mondelez appointed Scott Snell as UK impulse sales director earlier this week. He was previously managing director of the group's Norway division.