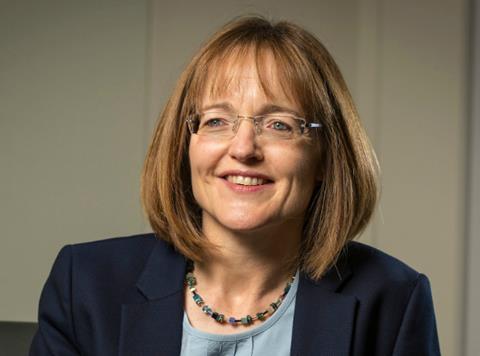 First Milk's CEO Mike Gallacher is to step down next month and will be replaced by ex-Medina Dairy MD Shelagh Hancock.
Gallacher joined First Milk two years ago at the height of a cashflow crisis within the dairy co-op, which saw it defer payments to its members and cut a raft of jobs. The former Mars Petcare MD subsequently initiated a turnaround plan, leading to a major restructuring as a B2B player and the divestment of loss-making non-core businesses. It returned to the black late last year.
He is expected to consider management roles with branded, FMCG businesses, and has also been approached to take on other turnaround roles, the Grocer understands.
Hancock has more than 25 years' experience in the food and agriculture sectors, and worked with dairy co-op Milk Link for a decade before joining Medina three years ago.
"As a firm believer in the principle of farmers working together for the benefit of each other, I am delighted to be working again for a farmer co-operative," she said. "I strongly believe First Milk has got a bright future and as a British farmer owned co-op we've got great credentials to build on."
She said there were "further opportunities" to develop the core First Milk business and to build on existing long-term relationships with customers including Nestlé and Ornua.
"The past three years have been very challenging for First Milk, but Mike and his team made a great deal of progress and the business is in a much stronger place," she added.
"Our long-term relationships with Nestlé and Ornua are very significant, and provide a level of stability to the business and give us the opportunity to pay a market price to our farmer members. One of the things we want to do now is re-establish ourselves in the market place."
She added: "We have been quite inward looking – which was necessary – but what we want to do now is look outward and look at what our customers want, and look beyond them into what retailers and their customers want from the business."
Brexit
Hancock said Brexit could also provide opportunities for First Milk. "British provenance can only get stronger in that environment; there is bound to be an increase of interest in British products both home and abroad, and as a British-owned co-op we are well-placed to take advantage of these opportunities."
Gallacher said he was proud of the "huge progress made by all First Milk employees in transforming the business and in delivering improved results for our members". Customers and members could now be "confident in its future" as a British dairy co-op, he added.
"The board and I have worked closely on the CEO transition and I am delighted to see the appointment of Shelagh Hancock. Over the coming weeks we will be working together to deliver a smooth transition to ensure no loss of momentum as our business performance continues to improve."
Gallacher's efforts were applauded by First Milk chairman Clive Sharpe. "He has led First Milk through a period of huge change, with enormous levels of energy and focus," Sharpe said. "Mike's departure is not a surprise as he has been open about his plans. On behalf of the members and the board, I want to express our appreciation for the outstanding results he has delivered."