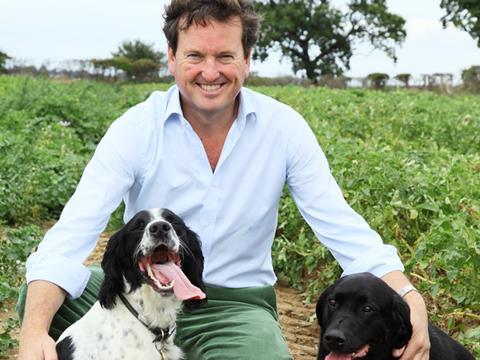 Snacks brand Tyrrells has announced a restructuring of its worldwide business leadership, following the Herefordshire crisps maker's acquisition last year by US company Amplify Snack Brands.

The shake-up sees David Milner, Amplify's president international, taking on the additional job title of CEO UK & Europe - a role with which he has some familiarity, having been Tyrrells CEO for six years until the 2016 sale.

His responsibilities will include driving Tyrrells' growth and overseeing the UK launches of Lisa's Organic and SkinnyPop.

Meanwhile, UK managing director Mike Hedges is leaving Tyrrells after almost eight years. He joined from Twinings in September 2008 as sales director, before receiving promotion to MD 16 months ago.

As part of the leadership overhaul, Phil M'Caw has joined as group finance director, while Adam Draper is Tyrrells' new marketing director.

M'Caw is charged with overseeing the performance of Amplify brands in the UK and Europe - while Draper will be expected to draw on 10 years' marketing experience to grow the company's stable of brands.