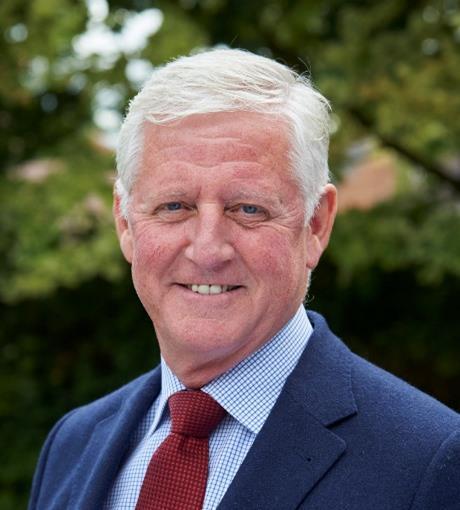 Morrisons has bolstered its board with the appointment of the former MD of Northern Foods milk division and CEO of Arla Foods UK as a non-executive director.
Neil Davidson will join the board on 1 October and will replace Penny Hughes, who is stepping down after six years with the plc, as chairman of the corporate compliance and responsibility committee.
Davidson, an experienced food manufacturer, started his career at Northern Foods, rising to become managing director of the milk division. He subsequently became CEO of Express Dairies and then Arla Foods, both suppliers to Morrisons. He has also been a non-executive director of listed housebuilder Persimmon and Northern Recruitment Group and is currently a non-executive director of Produce Investments and chairman of The Cricketer Publishing.
Morrisons chairman Andrew Higginson said: "Neil Davidson brings a wealth of experience in the UK food manufacturing and retail sectors from his time as CEO of Express Dairies and Arla Foods and as a major supplier to Morrisons. I am pleased to welcome him to the Morrisons board."
Davidson added: "I have always considered Morrisons to be a great business. I very much look forward to joining the board and to making a real contribution to the company's revival."
Morrisons also confirmed that Penny Hughes, after six years on the board, has decided to stand down at the end of the calendar year. "I would also like to thank Penny Hughes for her contribution and dedication to the board over the last six years," Higginson said.
Davidson's appointment follows former Procter & Gamble UK boss Irwin Lee joining the retailer's board earlier this month.
Clive Black at Morrisons house broker Shore Capital said Davidson brought "considerable manufacturing experience" to the board, which could be "invaluable", and complemented the appointed of Irwin Lee. "Davidson is a highly effective and seasoned executive who is very familiar to Shore Capital. After a distinguished career at Northern Foods, when the company was at its potent best, he went on to became CEO of the de-merged Express Dairies and Arla Foods UK, both companies of which supplied Morrisons."