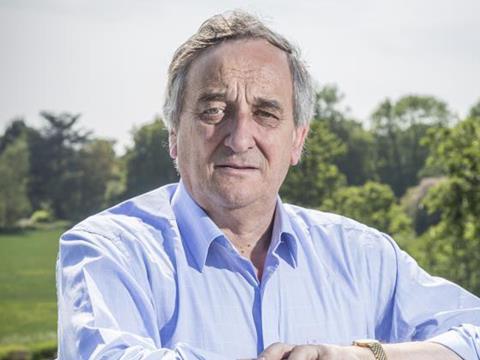 Former NFU president Meurig Raymond and Whitbread chief executive Alison Brittain have topped the New Year's Honours list.
Raymond, a passionate advocate of farming who presided over the NFU between 2014 and 2018, was awarded a CBE for services to farming. Brittain received a CBE for her role at the helm of Whitbread, during which she managed the high-profile sale of Costa to Coca-Cola.
The NFU said Raymond had been a "fantastic advocate" for farming for decades who continued to be a "stalwart of the industry".
"During his time as president of the NFU he was a tireless worker for his members and I am incredibly pleased to see his achievements recognised by receiving this honour," said current president Minette Batters.
"Whether it was in Westminster, Brussels or even further afield, Meurig always had what was best for British farmers and growers at the forefront of his mind and made it his mission to represent their interests to politicians, civil servants, the supply chain and the wider industry."
Also receiving accolades in this year's list were Dairy Crest chief executive Mark Allen, restauranteur Thomasina Miers, Ella's Kitchen founder Paul Lindley and Greggs CEO Roger Whiteside.
Whiteside was awarded an OBE for services to women and equality for making gender balance a key objective in his business. Nearly half of the Greggs management board is female and the CEO has set out a "clear plan and objectives" to ensure women are brought "through to the very top of the organisation".
Lindley, who set up 100% organic brand Ella's Kitchen to prove "healthy food can be fun, tasty and cool", received an OBE for services to exports in the food and drink sector and to children's welfare. Miers, who co-founded the pioneering Wahaca brand, was awarded an OBE for services to the food industry.
Dairy Crest said it was "immensely proud" Allen had received an OBE for services to dairy in recognition of his 27 years of work at the company, of which he spent 12 as chief executive. "Mark has always been an ardent supporter of British farmers," it said. "He has contributed a considerable amount of time and expertise over the years to supporting both the dairy industry and the British countryside in his various roles."