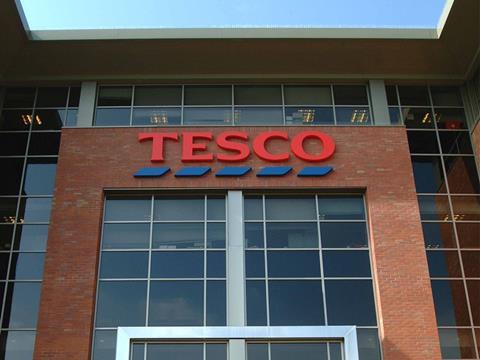 Tesco staff have accused the supermarket giant of breaking its "moral responsibility" by pressing ahead with a controversial downgrading of its pension scheme, according to their union leaders.
The retailer ended a consultation this week over plans to scrap its final salary scheme, in favour of what CEO Dave Lewis had promised would be a "competitive" defined contribution scheme.
However, a letter from Usdaw says many of the 200,000 members of the pension scheme have expressed anger over the change, especially Tesco's plans to limit matched contributions to a maximum of 5%.
Under the proposed scheme staff were told they could chose to pay in either 4% or 5% of their salaries every 4 weeks.
Staff claimed that it fell well short of the previous benefits enjoyed under the scheme, said Usdaw.
"Staff do not think the proposed 5% pension contribution limit and the ratio of employer to employee contributions is high enough, in the proposed new defined contribution scheme," said the letter to staff from Usdaw national officers Pauline Foulkes and Joanne McGuinness.
"Staff are very disappointed with the potential reduction to their future pensions should the defined benefit scheme close, compared to what they had expected."
Usdaw claimed "thousands" of staff had called to question the changes, adding: "Many believe that the Company has a moral and social responsibility to ensure their staff have dignity and financial security in their retirement years."
A Tesco spokeswoman said: "We announced on 8 January our plans to consult colleagues on the closure of our company's defined benefit pension scheme.
"We are now in the process of talking to all 300,000 colleagues about what the proposed scheme would mean and listening to colleague feedback".