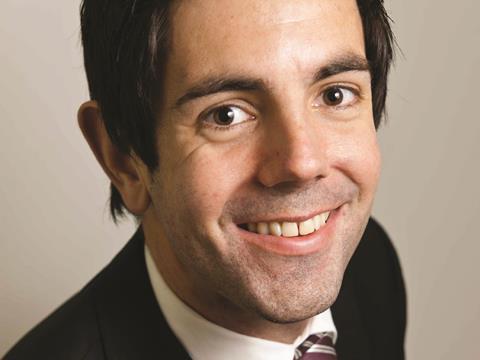 Tony Lorman has been appointed European confections business unit director for The Wrigley Company.

Lorman, who takes up the role on 1 February, moves over from Mars Chocolate, where he has been general manager for the UK ice cream & biscuits business since 2011. This year he has additionally covered the role of retail excellence director, managing the chocolate category, in store marketing, field sales and trade PR.

Prior to Mars, he was account controller for Sainsbury's at PepsiCo, and has also worked for Northern Foods and Kellogg's.

"Wrigley's confections business is going from strength to strength with the growth of brands such as Skittles and Starburst, and I'm delighted to be joining the company at such an exciting time," he said.

Mark Andrews, general manager UK, added: "We are delighted that Tony will be heading up the European confections business unit. He has great business tenacity and a strong record of inspiring teams and developing associates to reach their full potential, which will stand him in good stead working with our talented confections team at Wrigley UK and across Europe."

Lorman replaces Matthew Austin, who is moving to Germany to become general manager for Mars Food.

Meanwhile, Wrigley's global brand director for oral care, Julio Guijarro, has been promoted to UK marketing director. He takes up the role on 1 January, replacing Pamela Bower-Nye, who becomes oral care global brand director.