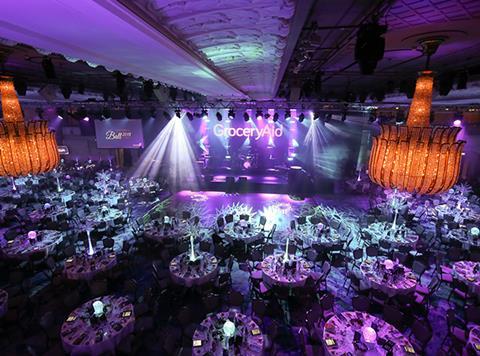 Industry leaders came out in force at GroceryAid's annual gala ball last week, raising over £500,000 and doubling the charity's revenue from last year's diamond ball.

More than 1,100 guests gathered at The Grosvenor House Hotel in London on 9 March, the first time the event has been held there due to the need for increased capacity.

The event raised a total of £550,000, up from last year's £235,000.

"We step-changed this event with a move to The Grosvenor, doubling numbers from last year. With many major retailers, wholesalers and suppliers in the room, the industry has certainly done itself proud tonight," said chief executive Steve Barnes.

Hosted by comedian Russell Kane, the event was headlined by Ronan Keating and featured electronic string quartet Escala.

Booking is now open for the GroceryAid Ball 2019, which will take place on 28 February.

GroceryAid provides crisis grants, a carer's programme and a helpline, and is supported by 362 volunteers. It has raised more than £30m since 2007.