Diageo tops FTSE 100 ranking for most female directors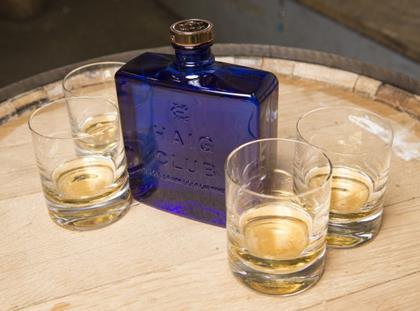 Spirits giant Diageo has come out as one of the top ranking FTSE 100 companies for gender parity in the boardroom.
The Smirnoff owner, which has four female directors and one female executive director, CFO Kathy Mikells, topped the table of companies with the most female executive directors in Cranfield University's Female FTSE Board Report 2017 alongside Kingfisher, Merlin Entertainments, Next, Severn Trent and Costa owner Whitbread, whose boards are all 44.4% female.
Read more: fmcg high flyers recognised as Women to Watch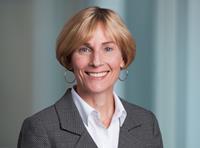 "We are committed to fostering an inclusive culture, where every employee can feel fulfilled in both their professional and personal lives," said its HR Director Mairead Nayager. "Our career development programmes have an equal intake of women and men to attract, retain and grow the best talent."
Diageo's board is poised to achieve full gender parity next year, when former Xerox Corporation chair Ursula Burns joins its roster of non-executive directors. Its chief marketing officer Syl Saller and Nayager were also recognised in Cranfield's list of 100 Women to Watch across various industries and FTSE 350 companies.
Meanwhile the number of all-male boards across the FTSE 350 fell from 11 to 8, while the number of FTSE 100 companies with at least 33% female boards is up to 28% from 19%.
It comes as more women than ever are sitting on FTSE 100 boards, the Cranfield report revealed. The number of female directors is up to 27.7% from last year's 26% and female non-executive directorships are at an all-time high of 33%. The number of female board members on FTSE 250 companies rose to 22.8% from 20.4%.
Target in sight
Progress meant the number of women on FTSE 100 boards could reach 33% by the end of 2020, achieving the target set by Cranfield School of Management in 2015, the report said.
However, the uppermost jobs are still dominated by men - only 9.8% of executive directorships across the FTSE 100 are held by women, a marginal increase on last year (9.7%). Only 7.7% of executive directors across FTSE 250 boards are female. Women accounted for just six CEO positions on FTSE 100 and 10 on FTSE 250 companies as of this October.
The business community had "still not achieved the fundamental change in culture that is needed" said Sir Adrian Montague, chairman of Aviva, which sponsored the Cranfield report.
"Beyond the simple fact that equality at all levels in the workplace is intuitively right, the business case for diversity is now also widely understood. But the complex barriers that have held back successive generations of women are still slowing down the change we wish to see."
Indeed, Diageo was "driven by a core belief that successful businesses are those that harness the benefits of a truly diverse and inclusive culture" said Nayager.
Women now make up approximately 50% of the spirits giant's global graduate hires, with nearly 30% of apprenticeships going to women in its Scottish business this year, she added. The company also plans to have reached 40% female representation on its global senior leadership team by 2025.
Marks & Spencer also made the list, with 30% of its board made up of women, three female directors and one executive director, CFO Helen Alison Weir - although Weir announced this week her plans to leave the board to "pursue a plural career".
It comes as pay equality charity The Fawcett Society warned today (10 November) that progress had stalled in closing the gender pay gap, which has remained static at 14.1% since 2015.