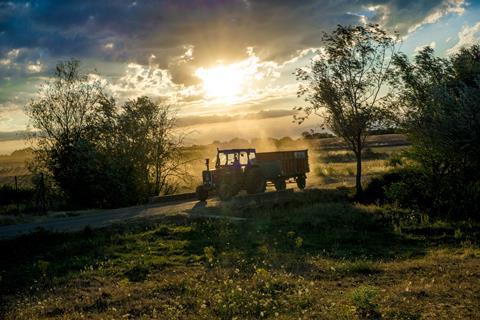 Labour MP Geraint Davies has been appointed interim chair of the Commons Environment, Food and Rural Affairs Committee, following the resignation of predecessor Neil Parish over a porn scandal.
Davies, who represents the Swansea West constituency, this week said he was "honoured" to have been elected by his fellow Efra members, while the Committee said it would continue its current inquiries – including scrutiny of the Australian free trade deal – "as planned".
Parish announced a decision to step down as an MP on 1 May after he was named as the Conservative politician two female colleagues had seen viewing pornography in the Commons chamber.
It comes as the speaker of the Commons announced a timetable for the election of a permanent chair on Wednesday.
Select committee chairs are allocated according to party, with the Conservatives allocated the chair of Efra when the Commons reconvened following the December 2019 general election.
The speaker's office said nominations for a Tory candidate for the post, electable by all MPs, would close at noon on Tuesday 24 May. If there was only one candidate, the speaker was "likely to announce the result that day", it added.
If there is more than one candidate, a ballot will take place on 25 May. The speaker will announce the results in the Commons chamber later that day.
Tory MP for Penrith and The Border Neil Hudson – who describes himself as the only sitting vet in the Commons – has already announced his candidacy.
An Efra member, Hudson said he had 25 years' experience as a vet. And with "an active track record sitting on the Efra Committee and with one of the UK's most rural constituencies behind me, I believe I am uniquely positioned to chair [it] through the dramatic changes that await the agricultural sector", he added.