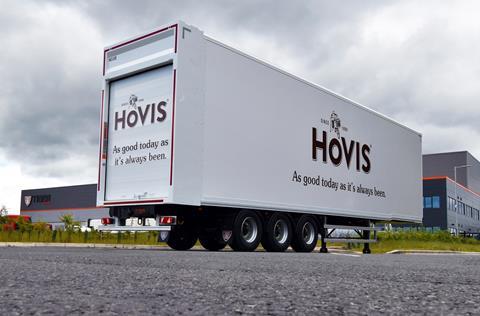 Bread shortages could emerge in Northern Ireland this weekend after talks broke down over employee pay at a Hovis factory in Belfast, a workers' union has warned.
Hovis workers passed the strike action with a 90.5% majority after union representatives rejected the offer of a 3% pay rise.
Union Unite has called for a 10% hike, which it claims is necessary to bring pay into line with Hovis workers in Great Britain. Hovis described the call as "clearly unsustainable", arguing it had offered an "above inflation pay offer of 3% each year for two years".
The strike will begin on Friday morning.
Sean McKeever, regional officer for Unite, said production at Hovis' Belfast site had already stopped. The site is responsible for producing half of NI's bread. "This strike is likely to lead to bread shortages as early as the weekend."
The new Irish Sea border could compound the shortages as it is now more difficult to move bread from GB into NI, McKeever added.
"Hovis is a hugely successful company which reported pre-tax profits at the end of last year of £19.2m. There is no excuse for treating their workers in Northern Ireland any differently to those in Great Britain."
A Hovis spokesman said the baker was "disappointed to hear strike action is going ahead as we have made an above inflation pay offer of 3% each year for two years which we believe is fair and reasonable given current market conditions.
"We operate in a tough and competitive market," he added, "but we offer pay and conditions that are market comparable.
"Our pay is dictated by local market conditions but is set to be competitive with every comparable industry in that region."