Female sales directors paid 38% less than men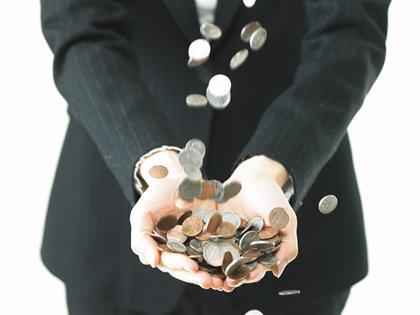 Female sales directors working in fmcg earn £52,000 less than their male equivalents, according to new research by recruitment firm The Simmance Partnership.

Real-time salary data collected from 142 fmcg suppliers, including blue-chip multinationals, SMEs and startups, showed male sales directors earn £138,885 on average while females in the same role earn £86,600. That's a gap of 37.6% - four times the 9.1% average gender pay gap across the UK.
In addition, women made up just 10% of sales director positions in those firms surveyed, despite representing a significant proportion of the sales workforce at lower levels. In particular, women made up 43% of national account manager (NAM) roles and 70% of trade marketing manager roles.

The results were both "disappointing and surprising" said Steve Simmance of The Simmance Partnership, who has acted as an fmcg recruiter for 25 years.

"Where have all the women gone? They've disappeared off a cliff. I'm delighted to see there are far more junior female salespeople in fmcg than I've ever seen before but by the time you get to sales directors that's down to only 10%."

Amelia Harvey, founder of The Collective and former sales director at Gü Puds, was "extremely surprised" at the findings. "One of the fundamentals is having an environment where women feel empowered to speak up," she said.

As to the differential, she noted "a big difference between how men and women approach salary increases and promotions. Men might be more proactive, a bit more pushy, and we need to have environments that empower women to act the same."

Companies also needed to recognise the appeal of flexible working, Harvey added. "One motivator in setting up my own business was having the flexibility of working really hard when I wanted to and then the flexibility that if my son is ill or there's something at school, you're in a culture where you can work at night or make up those hours."

Ultimately, companies need to find a way to address both the lack of representation of women at the top of sales teams and the gaping gender pay gap in sales director roles, said Marnie Millard, chief executive at Nichols. "I don't see how you can sit there as a CEO or any director in a business, look at that disparity and not do something about it."