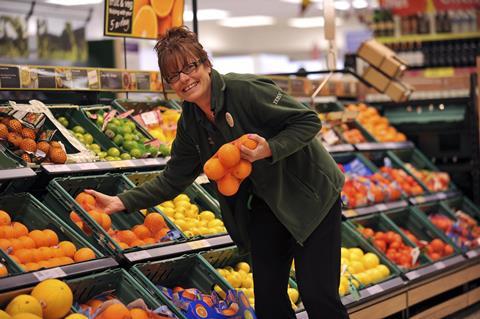 A petition has been launched to prioritise the rollout of the coronavirus vaccine to retail workers.
The petition, which can be signed at UK Government and Parliament Petitions, has received 14,700 signatures so far and will be open until 8 July 2021.
At 10,000 signatures the government is obliged to respond. At 100,000, a petition is considered in Parliament.
The petition was created by Sarah Green, understood to be a shopworker.
Green said: "Supermarket workers kept the nation fed when everything else was closed. They were called heroes and should be high on the list of first people to receive the vaccine."
She added: "Key retail workers, come into contact with hundreds of members of the public on a daily basis, putting their and their families lives at risk of contracting Covid-19. We don't have the vast PPE that the NHS are provided with and rely on people to keep their distance and wear masks, which doesn't always happen.
"This is a petition to demand we get faster protection for our frontline key retail staff, who keep the country fed."
Yesterday, health secretary Matt Hancock suggested shopworkers may be included when the next priority groups are announced.
Hancock told the House of Commons: "We will be looking very carefully at those professions that will need to be prioritised in phase two of the prioritisation programme. We will look at teachers, police and others, but we will also look at shopworkers and will make those decisions based on the data."
To sign the petition click here.