Female talent continues to rise to the top of the food industry, yet gender diversity is still far from perfect
Wholesale was a sector renowned for its male dominance. It lagged behind as industries elsewhere boosted gender diversity and by 2016, when women in FTSE-100 board positions had reached 26%, wholesale's figure was just 11%.
Six years later though, and it's a very different story. After a major effort to address its shortcomings, one in five wholesale board positions are now occupied by women. While still behind the national average, it is a strikingly positive trend that many hope is just the beginning. "It's a really positive story," says Lyndsey Cambridge, head of engagement at the Federation of Wholesale Distributors. "And you can see it from our events. We used to be consciously thinking, right, who's the female that we can put on the panel? We don't think that any more. We're not having to use the same women all the time either because there's a bigger pool."
As ever, one cannot identify any single cause behind this transformation, but many in the industry place a large chunk of credit with Women in Wholesale, a networking programme set up "to inspire, support and develop women of all levels working in UK grocery and foodservice wholesale".
Established by Elit Rowland in 2016, it started out as a single conference before quickly exploding into a range of other initiatives. One of the most popular is a speed mentoring event where newcomers to the industry are given the opportunity to meet senior people who could be useful to their progress and development. There is also now a wellness group, a menopause café, a male allies group, and a resilience group. It is about to broaden and become 'Diversity in Wholesale', a reflection of its current remit that goes beyond just gender and seeks to improve the sector's inclusion for all ages, ethnic groups and social backgrounds.
"We've got lots of groups that basically help all people to feel comfortable and supported," says Rowland. "And back then [in 2016] it was really important because our industry isn't diverse. Now, things are much, much better."
In fact, the situation was so bad in 2016 that even the idea of a 'Women in Wholesale received a lot of pushback from women, as well as men, in the industry.
"When you're nurturing nepotism you don't bring in fresh blood and fresh eyes"
It was only due to Rowland's conviction and courage, along with support from some senior women, notably DCS chief commercial officer Claire Bocking, Country Range CEO Coral Rose and Lumina Intelligence MD Jill Livesey, that it became the transformative force it is.
For Rose, now CEO of Fairway Foodservice, it was a culture shift that had been a long time coming. She has worked in wholesale for 30 years and still recalls arriving at the first event in her first job with the two women she was recruited with. In an audience of 300-plus people, the three of them were the only women. "It was all very male-dominated," she says. "And with some of the comments and remarks you could definitely have felt intimidated. I think some women were. I wasn't because I was keen to progress my career and so would give as good as I got."
Even in 2016, Rowland was having similar experiences. "If you went to the FWD conference, or some of the big buying group events, as a woman, I might think: 'I'm going to go to bed early. I don't think it's going to be the right atmosphere for me."
Positive change
These days, however, such comments and remarks are a rarity. Eighty per cent of people working in wholesale said they were "treated with respect at work", according to a survey last year by Women in Wholesale. Three in four are confident if they raised a concern about discrimination their employer would do what is right. "It's really changed," Rowland adds. "It's a really friendly, mixed, positive crowd. And it just makes me feel a lot safer, happier, and more welcome."
One of the reasons wholesale was slow to change is the number of family-owned businesses, says one person on the list who asked not to be named. "Many of these businesses are family-owned, generational, and really old school. They don't have the KPIs that other publicly owned businesses might have. Tesco, for example, was very male heavy until about 15 years ago, when they had a massive push to consciously correct that."
Many wholesalers have struggled to do similar. Unitas, for example, the country's largest wholesale buying group, was slammed in 2020 after it revamped its board to make it "more diverse" – but still failed to include a single woman. The best it could do was find a senior female director to join the all-male board for board meetings.
"When you're nurturing nepotism you don't bring fresh blood in and fresh eyes. You like it how things always have been. So to get that progression is harder," says the source.
The road to correcting that has now begun. But it's a process and it takes time. Many wholesale businesses – to their credit – like bringing people up through the ranks. They prefer to promote from within, are loyal to their employees, and commit to nurturing talent. But that model is not always conducive to speedy change when it comes to improving diversity at all levels of the business.
There are still also perceptions to overcome. Wholesale often gets "a bad rap because people just think of warehouses", says Rose. "But you can do any job within wholesale." Even in jobs such as warehousing, new technologies have made them more accessible in recent years, taking out some of the physical requirements they once had.
Yet it is arguably not just the jobs, but how they're sold. For Rose, a lot comes down to the language used in recruitment and the unconscious biases that could be unwittingly deterring women from applying.
While some of the larger companies are now aware of this, it is still far from commonplace. Much like the story of diversity across the sector, the direction of travel is extremely positive, but there is still a way to go.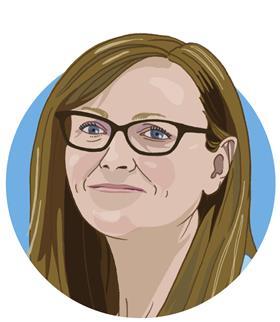 Sheila Gallagher
Commercial director, Booker
Gallagher is a self-confessed driver of change and passionate about the sponsorship of others. The Booker commercial director kicked off her 20-year career as a Tesco buyer. Her latest role sees her at the helm of its wholesale sister, charged with bringing parity between the two businesses. Only a year into the role, Gallagher is making her mark on this fast-paced channel as it continues its expansion and strives to compete on multiple fronts.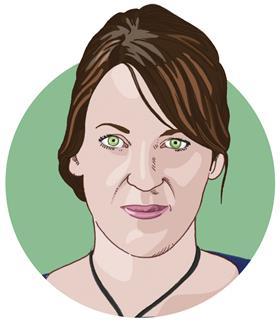 Coral Rose
CEO, Fairway Foodservice
Rose has spent a career in wholesale foodservice, most recently joining Fairway as CEO in September after 12 years at Country Range Group. As chair of the FWD through the course of the pandemic, she fought fearlessly for government support and never wavered in her efforts to raise awareness of struggling foodservice wholesalers. Rose also paved the way for the Women in Wholesale network, as a founding member of the movement.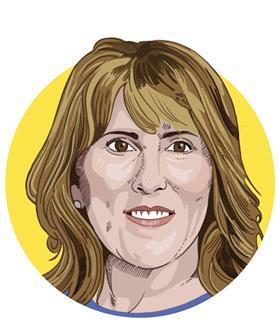 Debbie Harrison
Joint MD, Pricecheck
Harrison has spearheaded the phenomenal growth of this specialist wholesaler of household goods, toiletries and more recently grocery. She was awarded an OBE for services to International Trade in the New Year Honours list in December 2021 for her development of the Sheffield-based firm she runs with brother Mark Lythe. As MD she's also passionate about nurturing talent, forming impressive ties with Sheffield university.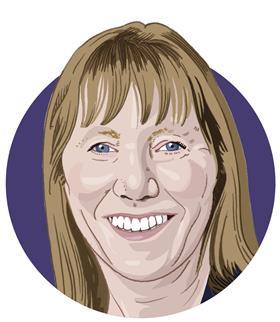 Carol Welch
Incoming CEO, Blakemore
Welch is the new kid on the block, returning to fmcg after six years at Odeon MD. The ex-Costa, Associated British Foods and PepsiCo boss has a wealth of experience to share with the largest Spar wholesaler. Welch led the cinema group to success across nine-European countries and led the leisure business though the pandemic. Welch will lead more than 7,000 colleagues at Blakemore, whose sales hit £1.2bn for the year ending May 2022.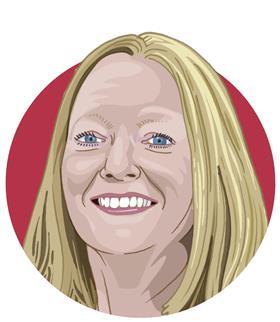 Louise Hoste
MD, Spar
Hoste joined Spar in 2019 from the Card Factory but was no stranger to wholesale having previously worked at foodservice heavyweight Brakes. Since joining, she has launched a smaller store format to cater for on-the-go and meal-for-tonight categories.
In 2021, Hoste was crowned chairman of the Association of Convenience Stores, a position that elevated her profile, and has seen her champion wholesale customers.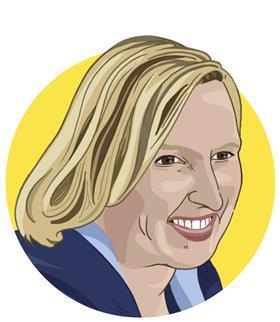 Emma Senior
MD, Sugro
Senior is one of only three female wholesale buying group bosses, taking up the role seven months ago. She knows the supplier side too, having worked at confectionery giants Mondelez and Cadbury, perfect for Sugro, which is predominantly an impulse category wholesaler. Negotiating is Senior's strength, and no doubt her years on the other side of the fence mean that suppliers are kept on their toes.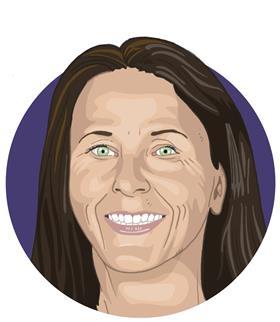 Aoife Kenny
Commercial director, Unitas
Kenny joined Unitas, the UK's biggest buying group, in the spring of 2022, bringing with her a jam-packed 'little black book' of contacts from her long career at Blakemore, Central Co-op, Heart of England Co-op and Burton's Biscuits, to name a few. She is stamping her mark on the company, speaking at industry events and sharing her passion for Women in Wholesale. Kenny leads by example and has quickly built strong loyalties.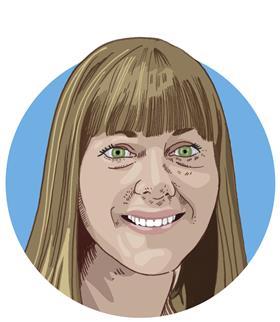 Keira Campbell
Sales director, Henderson Foodservice
Campbell is sales director at Northern Ireland's biggest wholesaler, a nation where Spar convenience stores are the backbone of grocery. Leading a team of hundreds of sales staff, Campbell is big on developing future leaders. As the only female board member of this family-owned business, her peers say Campbell has built her career off the back of sheer hard work, grit and determination. And an unwavering commitment to always saying 'thank you'.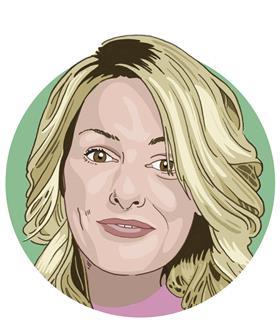 Lyndsey Cambridge
Head of engagement, FWD
Cambridge is a powerful advocate of the wholesale sector, "the best thing that ever happened to FWD", according to Elit Rowland. A former Grocer journalist, she joined the trade body in 2022, since establishing a Future Leaders Forum to champion under-30s, and will take over the leadership of Diversity in Wholesale, the new identity of Women in Wholesale.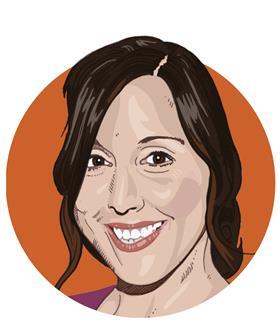 Elit Rowland
Founder, Women in Wholesale
Rowland was arguably the first person to set tongues wagging about gender disparity in the channel after founding the hugely successful Women in Wholesale movement. Seven years on and she's forced the issue to the top of many wholesalers's agendas. Rowland worked tirelessly with a small team of founding members to create what is today a network of more than 1,000 members who attend a spectrum of events to promote women and diversity.
A MESSAGE FROM THE SPONSOR
Wholesale is a £31bn sector, an employer of almost 90,000 people, and yet it has long been criticised for its male dominance in prominent positions.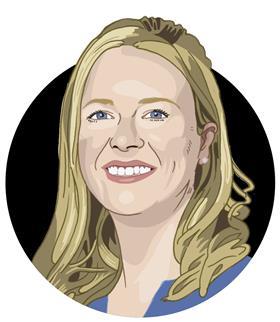 However, our Power List of the most influential women in wholesale features commercial directors, CEOs and MDs, challenging the stereotype of senior women only holding support roles. Our Power List are running the show!
This impressive gender diversity may be a recent shift, but it has been quickly embraced across the sector. Each year, Women in Wholesale brings people together to celebrate and support gender and diversity. It's hard to say whether this highly visible and impactful network is one of the reasons for the growing number of women in senior leadership positions, or a consequence of it, but either way it is certainly helping embed greater gender diversity across the sector.
The sector has continued to grow despite facing its fair share of challenges. When Amazon stepped into grocery, some wholesalers could have seen this as a threat. However, at least one woman on our list saw it as an opportunity. Debbie Harrison (MD at Pricecheck) launched a service to allow suppliers to sell their products directly through online giant.
Could Pricecheck's continued success be attributed in part to how it has challenged the status quo in its gender balance? With 33% of board members women and 42% of the workforce, these are rarely seen statistics in the world of wholesale.
As this shift continues, our Power List women are all champions for cultural change and are inspirational role models for women across retail as a whole.
Emily Deer, Director at Newton Europe