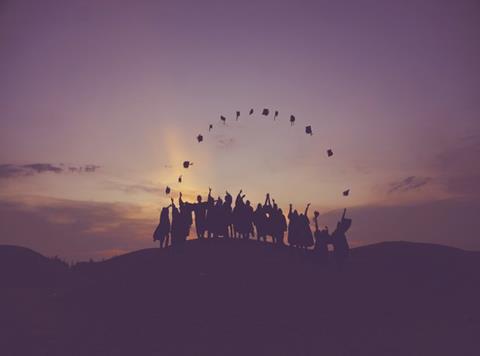 This week a swathe of nervous new students will arrive at university. Dropped off at halls by tearful parents, their faces forcibly pressed against car windows by duvets, boxes of Ikea cutlery and empty notepads piled high on the backseat, they'll plunge into a world of firsts.
The first awkward conversations with strange flatmates in communal kitchens. The first, of many, boozy nights out. There'll be the first group of friends, then the real group of friends. The first lecture, the first missed lecture and the first time they wash the dishes (about one month in from memory). Then there'll be the first time, probably earlier than they'd expected, that someone asks them what they want to do with their degree. What is it they want to be?
Until a few years ago I'd wager that very few of those ambitious young graduates would've said they were aiming for a career in food & drink, or even in business more broadly. They would've replied with top jobs in law or banking, medicine, media or marketing. And that failure to attract the next generation, whether in university or not, was one of the big motivators behind The Grocer's decision to launch our Top New Talent (TNT) awards in 2013, as an opportunity to showcase the dynamic and varied roles up for grabs.
Thankfully, five years on, there's been a big shift. Not only do young people now compete to secure spots on grad schemes at top fmcg blue chip suppliers and retailers, they're creating their own food & drink brands and startups, many before they've even left university.
A recent Santander study found that one in four university students in the UK are either already running or plan to run a business while studying, their ideas turning into an average turnover of £11k – a nice little earner when you're living off a £3k maintenance loan – with food & drink one of the most attractive sectors to experiment in.
It's fantastic progress. One that could see us quietly retire our TNT awards citing a job well done. But with such a growing pool of incredible young talent what a wasted opportunity it would be to showcase what this industry has to offer the next generation, and the one after that. So, for our five-year anniversary, not only is TNT back and open for entries but we have plans to ensure it's bigger and better than ever.
There's only one week left to nominate yourself, or a deserving member of your team, and be in with a chance to join the TNT class of 2018. You'll be invited to an exclusive drinks reception where you'll mingle with former winners and industry VIPs as well as receiving a Platinum subscription to The Grocer and be profiled in the magazine. Entries are completely free and will close 24 September.
Let's give the freshers of 2018 something to aim for.