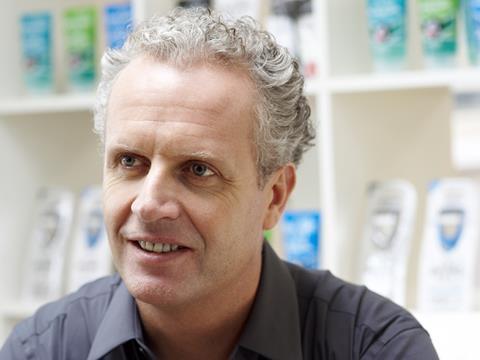 Will King, founder of British shaving brand King of Shaves, has stepped down as CEO and handed the reins over to his 'right arm' Andy Hill.
After 21 years at the helm, King this week announced his decision to step down as CEO, but confirmed that he would remain on the board in a non-executive capacity, as board director and as the largest individual shareholder.
King, who turns 50 next year, said he would "continue to fly the flag" for King of Shaves and to lend his knowledge of the industry to the team, but would relinquish strategic decisions to Hill, who has worked with King since 1995.
"I can think of no one better than Andy to take the King of Shaves business and brand forward – continuing with the mission of 'shaving people smarter'," said King. The entrepreneur said he would now be focusing on "other investments" as well as coaching other entrepreneurs.
Like King, Hill studied mechanical engineering, and he was the MD of KMI for five years until 2009, when King of Shaves demerged. More recently, he headed up the development of Hyperglide, which launched at the beginning of this year and features patented self-lubricating technology that creates gel when it comes into contact with water – negating the need for foam.
King confirmed that global investment banking and asset management firm William Blair & Company continued to "evaluate investment and growth options" for King of Shaves following inbound interest earlier in the year. "These are exciting times," he said.