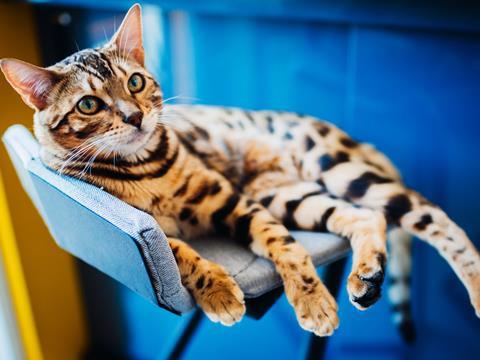 Here is something all animal lovers understand: it's our pets' world; we're just allowed to live in it. More than ever before, the UK adores its furry, fluffy and feathery friends. They're rarely regarded as just animals but as close members of the family – humanised and pampered like they're little people who share our DNA.
And that's what fmcg suppliers increasingly understand. Recent indications are legion. Mars, for example, is set to buy European vet business AniCura in a deal worth as much as €2bn, as the world's largest petfood maker ramps up its spending on animal-related concerns. Only days ago, it stumped up for UK veterinary group Linnaeus.
That transaction came not long after British private equity firm Cinven acquired Hungarian petfood manufacturer Partner in Pet Food, and – most interestingly – after Nestlé Purina PetCare became the owner of Tails.com, the direct-to-consumer dog nutrition startup, in a deal rumoured to be as much as £100m.
This shopping spree comes against "a background of growing demand for premium pet products as owners want to keep their animals healthier" the FT today reports via "industry observers".
There's plenty of evidence in store, too – be it this year's expansion in Tesco of US chilled petfood brand Freshpet, Town & Country Petfoods' enlargement of its HiLife brand with an all-natural lineup for dogs, or Sainsbury's addition of a hypoallergenic petfood range as part of its biggest investment in the aisle to date.
That's a lot of activity. Will we be seeing a lot more both in the mults and in M&A? Most likely. Last year, the price of petfood in the supermarkets jumped 2.7% largely as the result of premiumisation informed by health and indulgence. (Which, by no coincidence, are also trends in human food.)
The gentrification of the petfood category has truly begun in earnest, around 10 years after Henrietta Morrison successfully launched the pioneering Lily's Kitchen – during a particularly nasty recession.
Now that austerity is finally over (apparently), we have more cash to splash (supposedly). If pet owners wouldn't deny their dogs and cats in 2008, imagine how spoilt Rover and Mittens are going to be now.