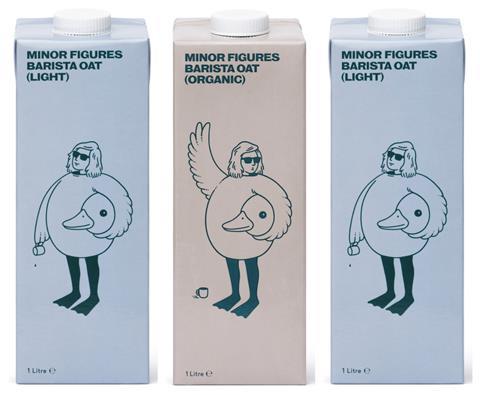 Minor Figures is to make its debut in Tesco, rolling out a trio of oat-based SKUs later this month.
The milk alternative brand's Oat M*lk will be available in three one-litre variants – Barista, Barista Organic and Barista Light – across 700 Tesco stores from 21 March.
Minor Figures was "really pleased to have the support of Tesco to help us take our plant-based product range to an even broader consumer audience" said co-founder Stu Forsyth.
"It's been quite the journey from our origins in East London to the global business we are today," he added. "This new Tesco listing is a key new win for us here in the UK market as we continue to accelerate the business."
Launched in 2015, Minor Figures is now available from outlets in more than 40 countries, including over 2,500 UK grocery stores.
The plant-based brand last year saw sales grow by £9m, it said, predicting 100% year-on-year growth for the next three years.