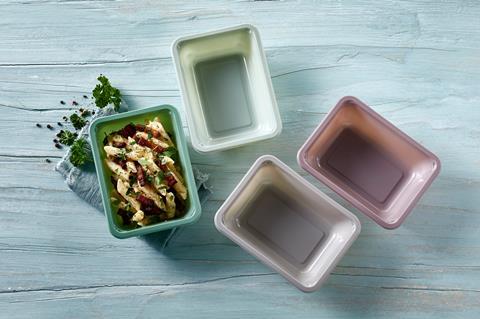 Asda is switching all its own-label fresh ready meals to fully recycled packaging.

From 3 November, 97 fresh ready meal lines will move to natural CPET, a form of recyclable plastic, the supermarket announced today.

Asda is the latest in a number of supermarkets to announce a switch to the material, which is claimed to be easily detectable at recycling plants across the UK.

Sainsbury's announced in July that it had begun using natural CPET for its most popular chilled ready meals and would replace hard-to-recycle black plastic across all of them by November.

Waitrose announced in the same month it had replaced black plastic trays on five Indian ready meals, with new trays made predominantly from mixed-colour PET bottles and trays.

Asda said its move would switch 775 tonnes of plastic and 45 million ready meal trays per year from non-recyclable to recyclable material.

It follows the removal of 6,500 tonnes of plastic from own-brand products over the past 12 months and a commitment to make all own-brand packaging 100% recyclable by 2025, the supermarket said.

It also comes after Asda's announcement last week that its Aberdeen Angus Steak range was moving to fully recyclable cardboard trays, saving a claimed 50 tonnes of plastic annually.

"Over 130 million of our ready meals are purchased each year by our customers, so this change to packaging means customers don't have to prioritise plastic reduction over grocery decision making, ensuring they can continue purchasing quality products at great prices, but with the added value of recycle-ready packaging," said Paul Gillow, Asda VP of own brand and commercial strategy.
Work in the own-label industry?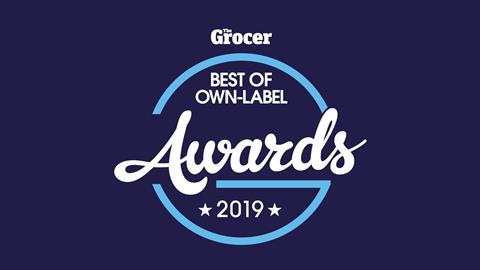 We want to celebrate the sheer brilliance of the UK own-label industry and the people who drive it. Entries are now open for The Grocer's Best of Own-Label Awards 2019 and titles including Best Own-Label Buyer, Best Own-Label Development Chef and Best Own-Label Range are up for grabs.