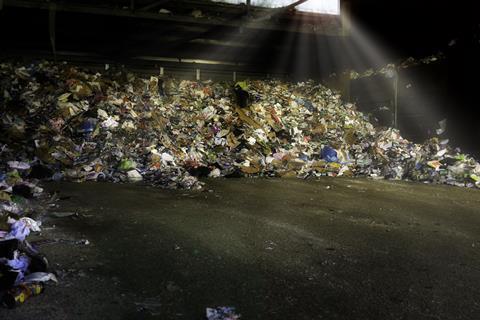 As public desire to tackle plastic pollution of the natural environment continues to grow, action being taken across the food industry is to be commended in many cases. However, the scale of the challenge that remains is vast.
There is a danger that unless a larger-scale solution is implemented rapidly, the demonisation of one of the most versatile materials at our disposal, which has made an immeasurable difference to human health, will result in unintended but serious consequences. An increase in food waste, for instance, at a time when the threat of global food shortages is very real.
The reality is that reducing our use of black plastic or using digital watermark technologies to improve the efficiency of mechanical recycling processes will only take us so far. In addition to the fact that there are many types of plastic that cannot be mechanically recycled, the process is sensitive to contamination – both from organics, papers and other materials, but also to multi-layer, composite plastics.
Currently, waste plastics that are too contaminated or mixed for traditional recycling methods continue to be disposed of via landfill or incineration, both in the UK and overseas. Consequently, the opportunity for polymer recycling is lost and the risk of environmental pollution through leakage is increased.
And while there has been some notable media coverage of chemical recycling in recent months, the technology received scant attention in the government's Waste Strategy and remains poorly understood by the public and many in industry.
But proven technology does exist to convert plastics currently considered unrecyclable in mechanical recycling, into valuable chemicals and oils. These offtake products can then be used in the manufacture of new plastics, which creates a circular plastics economy.
Designed to complement mechanical recycling, chemical recycling offers a scalable solution that can make a real difference on a global level.
It will also reduce our dependence on fossil fuels as a resource. By using mixed and contaminated plastic waste feedstock from retailers, local authorities and other suppliers, chemical recycling enables polymers to be continually recycled without a loss in quality, retaining the value of the material.
There can be little argument that the way in which plastic waste is managed must change. Clearly the food industry should continue to implement measures to reduce the use of excessive packaging, use recycled materials, eliminate the use of problem plastics and improve the recyclability of new packaging. It must also embrace new recycling technologies.
As the introduction of extended producer responsibility approaches, brand owners and manufacturers should see this as an opportunity to prove they are taking responsibility for their products and associated plastic packaging waste.
Only in that way can we hope to realise our common goal of a truly circular plastics economy and satisfy public demand for industry to play its part in securing a sustainable future.