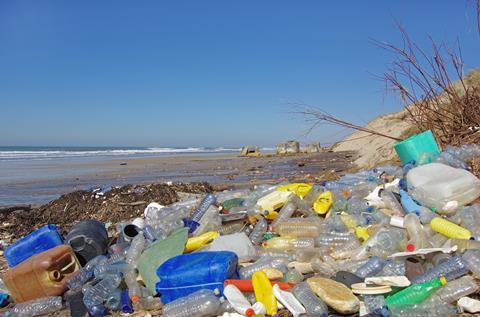 A major shortage of recycled plastic is threatening to turn the government's plans for a plastic tax into a fiasco, industry leaders have warned.

A Treasury consultation on chancellor Philip Hammond's plans for a "world-leading" tax on the production and import of plastic packaging with less than 30% recycled content closes this weekend.

In their responses, trade bodies warned it would impose impossible demands on UK recycled plastic resources, which could force suppliers to import thousands of tonnes of recycled plastic, increasing costs and carbon footprint.

The trade bodies are furious the tax is due in 2022, a year before a new system of extended producer responsibilities comes in intended to create a greater market for eco-friendly plastics.

"Where does the government expect us to get this stuff from?" said one supplier source. "You can't magic it out of nowhere."

With plastic packaging accounting for nearly 70% of plastic waste in the UK, the government wants to nudge companies into using more recycled plastics, but experts warn the plans ignore the reality of plastic supply.

"In order to achieve 30% recycled content, packaging producers would need access to a market of food-grade plastics recyclate which currently does not exist in the UK for most polymers beyond bottle PET," said the FDF in its ­consultation response.

"This could conceivably even create a situation where packaging producers find themselves in the situation of having to import plastic recyclate in order to reach the minimum level of recycled content for the plastic tax, providing it was legal to do so."

The FDF also claims a glaring loophole will mean importers of filled plastic packaging are not subject to the tax, leaving the door open for them to exploit an "unfair advantage".

BRC head of food policy Andrew Opie warned the proposals also ignored strict legal regulations on the use of recycled materials in plastics used in direct contact with food and drink.

It warned any company wishing to use recycled plastics in food contact packaging faced a lengthy process of approval by the European Food Safety Authority and also urged the government to ban manufacturers from stockpiling recylate, which could make the shortages even worse.

"Our view is that the reform of extended producer responsibilities needs to come first before the government imposes a plastic tax," Opie told The Grocer.

FDF chief scientific officer Helen Munday said: "The government intends to use a plastic packaging tax to stimulate demand for recycled plastic. But it is important that this is done as part of a coordinated policy programme.

"This will help ensure that such charges are applied proportionately and help to avoid unintended consequences, such as the importing of recycled plastic material or an increase in food waste."
Gavin Partington, director general of the BSDA, another body questioning the plans, said: "We do not oppose the policy in principle, but the timing of the tax is not in line with the expected implementation of policies within the Resources & Waste Strategy and runs contrary to the ambition and timings of the UK Plastics Pact.
"A change in the timing should be considered, and government should also consider a phased approach and multiple thresholds as there will not be enough rPET supply to meet demand in early years. "
Robbie Staniforth, head of policy at recycling compliance scheme Ecosurety, also warned the government had got its plans back to front.
"We are surprised that the government is looking to implement a Plastic Packaging Tax before other more meaningful measures are in place. We believe that the government should introduce changes to packaging producer responsibility and consistent household packaging collections before considering any tax changes. Without these measures in place first, it is unlikely that there will be enough domestically reprocessed material to meet the government's proposed 30% threshold."