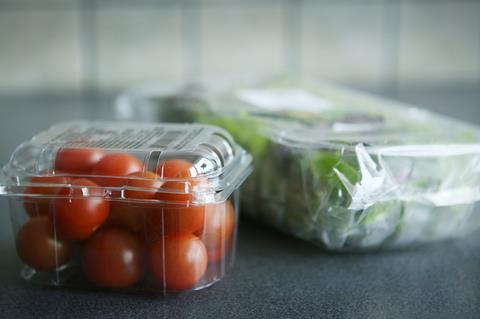 Retailers and suppliers face "sky-rocketing" costs under plans to make them foot the bill for packaging waste, new government documents have revealed.
A government consultation on the introduction of extended producer responsibility (EPR), due to come into force from January 2024, shows the official estimate of the cost in its first full year has shot up by a whopping £1.6bn.
The consultation, which launched last week, estimates it will cost producers in the region of £2.7bn in the first full year of implementation, compared to £1.1bn in a previous impact assessment published in 2019.
Supermarket bosses are warning the true costs could be even higher and have urged ministers to explain how it managed to so seriously underestimate the impact.
Under the proposals, packaging producers will be made responsible for the full cost of managing the packaging they place on the market.
Defra revised its estimates which now "indicate that the annual packaging waste management costs that producers will be required to pay will be in the region of £2.7bn in the first full year of implementation".
The final compliance year of the current packaging producer responsibility system will end on 31 December 2023.
"Defra have reassessed the costs of EPR," said a senior retail source. "They are now talking about it being in the range of £2.7bn.
"This is something we've been vocal on from the beginning saying that the initial assessment was nowhere near the reality. Even this figure is quite modest. We expect it to be much higher.
"We are worried the government has fundamentally misunderstood the number of businesses that will be caught up in this and has hugely underestimated the impact it will have."
One packaging expert said of the cost of EPR: "We are talking very big telephone numbers" and warned it has yet to be fully realised by many retailers and suppliers.
The consultation, which is due to last 10 weeks, set out plans for "modulated" EPR fees which will be aimed at incentivising the industry to use more package material suitable for recycling.
It comes alongside a consultation on plans for a DRS system, along with proposals for a new tax on plastic materials with less than 30% of recycled material.