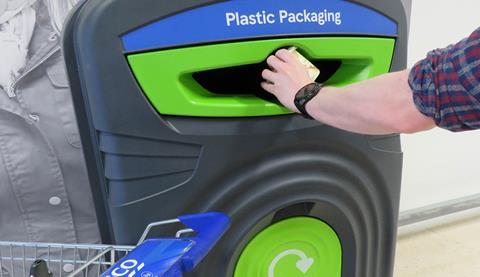 Nearly two-thirds of shoppers want non-recyclable packaging banned, according to new research.

Some 82% considered 'environmentally-friendly' labelling when making buying decisions, while 63% wanted the decision taken out of their hands with a ban on single-use materials.

Meanwhile, 59% claimed to actively avoid types of packaging they deemed bad for the environment, according to the survey of 1,018 UK shoppers.

The research by consumer research consultancy Shoppercentric also found the over-75s appeared more concerned about sustainability than younger groups. As much as 58% of over-75s said they tried to choose products in environmentally-friendly packaging, compared to 40% of 18 to 24-year-olds.

And 92% of over-75s said they would like to see paper bags replace plastic for fresh produce compared to 71% of 18 to 24 year-olds.

The survey found 29% of respondents said they wanted to buy all their fruit & veg loose, 42% tried to avoid single-use plastic in general and 43% looked for easily-recyclable options.

"For shoppers there's still a long way to go, but the desire to do the 'right thing' is clearly there," said Shoppercentric MD Jamie Rayner.
Got questions about DRS? Our free video webinar, 'Delivering a Deposit Return Scheme', is coming on 1 October. Click here to register for free.