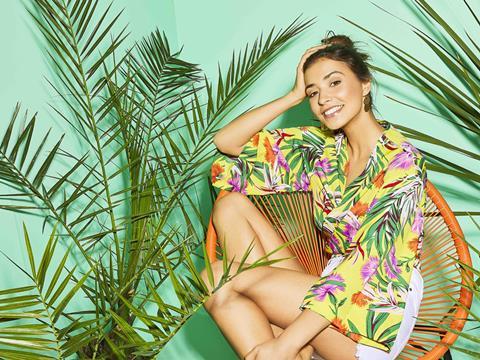 Poundland is set to accelerate the expansion of its Pep&Co fashion brand, and is looking to have clothes on sale in more than 300 stores by the end of June.

The variety discounter had already set a target of selling the range in 300 stores - but not until the end of the year.

The news puts Pep&Co on track to become a £100m-plus annual turnover business by the end of 2018, with about 2,000 employees, including staff in the brand's own stores, according to Poundland.
New locations due to get the fashion outlets before 30 June include Edgware in London and Accrington, Lancashire. The Accrington one will be in a new Poundland branch set to open at the same time in mid-June.
Poundland began rolling out Pep&Co 'shop in shops' early last year and had them in 135 branches by January 2018. Prices start at £1 and over 90% of the range costs under £10, according to Poundland.

Plans to celebrate passing 300 sites include 'giving away 300 pairs of flip flops in selected stores on National Flip Flop Day, 15 June', the retailer said.

"Supercar-like acceleration, from nought to 300 in what seems like three seconds, not three years, is an amazing achievement," said Pep&Co's merchandising director Sarah Morgan.

"The team is rightly proud of what they've achieved in such a short space of time, but beyond the business story, there's clearly a fashion brand customers love."