Our list of the top 10 players in public affairs reflects an increasingly open world, where trade bodies, brands and retailers have to move fast to keep on top of public opinion, and social media has created the 'celebrity lobbyist'
Public affairs hasn't always enjoyed the most savoury of reputations. Fast talkers in Savile Row suits spring to mind, ushering ministers into quiet chats over dinner and draft amendments. And few sectors have been plagued by that stereotype more than fmcg, where stories of sleazy tobacco lobbyists or junk food companies funding dodgy research abound.

But in 2018, it seems that debate and decisions over the most pressing of public affairs issues are becoming far less opaque. Social media has laid bare all sides of the discussion, anyone with a platform has a say and the pace with which public opinion can switch is relentless, as journalists churn out new headlines on the hour, every hour.

"Lobbying used to be very bilateral. You'd go in, you'd make your representations and try to bring about change," says Jon McLeod, chair of corporate, financial and public affairs at Weber Shandwick. "Now you cannot move as an industry player unless you triangulate your movement in terms of policy, advocacy and change with critical third parties. Understanding how you map your engagement through that matrix of different interests is absolutely critical."
In numbers
12 months left until the UK formally exits the EU, on 29 March 2019
£275m the expected revenue from the government's sugar levy on soft drinks
25% of Brits are clinically obese, according to the UN Food and Agriculture Organisation
2042 is the deadline set by the prime minister to rid the UK of avoidable plastic waste
A complex matrix that, as our list of 10 influential power players shows, is made up of trade bodies, internal and external public affairs teams, industry CEOs, quangos and - the latest arrival - 'the celebrity lobbyist'.

Wielding millions of followers across Facebook, Instagram or Twitter, campaigning celebs can now build momentum rapidly across public affairs, shed light on new issues or shut down politicians, all with no more than 280 characters or a 15-second Instagram story. It's a dimension to public affairs debate that simply did not exist prior to the digital age. They don't even need their own account.

Of course, old media is powerful. It was David Attenborough's focus on plastics in Blue Planet that reignited controversy over plastic, but would the reaction have been as great and as quick without the fuel of publicity Twitter and Facebook provided?

This new dynamic has also handed more power to charities and campaigning organisations, believes Anna Taylor, executive director at the Food Foundation. "Their voice has become stronger. We've always had a strong UK charitable sector with a role in bringing issues to the government's attention, but the nature of that influence has changed.

"Through social media they can capture public support in a more tangible way than 15 years ago, and demonstrate public support too via a Twitter feed or Instagram following. The speed with which a message can amplify with their involvement is pretty dramatic."

But this new clickbait culture, obsessed with boiling complex debate down to a tweet, can undermine the power of more traditional public affairs teams working on behalf of industry, believes Simon Russell of Inside Media. "We don't seem to have the attention span to look at an issue in depth to the extent we should," he says. "There isn't an opportunity for rigour in terms of evaluation. Instead there's an appetite for instant, alarmist, stories with clear recognition that in three days or three weeks a story with an entirely different counterpoint might be written in similar terms.

"The rationale was always that the people that make decisions don't respond to newspaper headlines and by developing cogent arguments the right people would arrive at the right response. I'm not so sure the balance is still the same.

"If something captures public imagination, accurate or otherwise, its traction becomes very significant, very rapidly. That can lead to poor judgement and the wrong responses."

McLeod disagrees. "Yes, social media tends to encourage extreme positions to be taken. You can get the echo chamber effect and amplification of extremes. But equally you get interesting dialogue." For industry "Twitter can create visibility, and Facebook creates interesting possibilities to be in dialogue with consumers." What's more, "all of us eat food so there is a democratic interest in ensuring the public is engaged".

Against this backdrop the biggest public affairs power play is Brexit. "That's the largest game in town," says Liam McCloy, public affairs director at FHF. Thirty per cent of regulation set to be affected by the EU exit reportedly relates to food and drink, with ramifications for the sector apparent only days after the vote.

With the clock ticking on our 2019 exit from the EU, it is top of the agenda for nearly all public affairs specialists. Who has the biggest influence? That will shift as negotiations progress, believes McCloy. "What we saw when we voted to leave was that people had to get an understanding and do an analysis of how sectors were impacted so there the trade bodies had a very important role to play.

"The work was quite technical, and not particularly sexy, but they worked hard to quantify the implications, working with officials."

With initial impact assessments out of the way, attentions will now turn to what industry is after, by way of concrete policy. As a result "business leaders will perhaps come more to the fore this year and talk in concrete terms on the impact of their supply chains".

Undoubtedly any move on Brexit will hold knock-on implications for almost every other area of public affairs too, from sustainability to food labelling to health.

"There's a huge complexity of issues it will affect," says Taylor. "One area we're particularly concerned about is to make sure it doesn't make the diet situation any worse by its potential effects on price, availability and the quality of food we're eating."

Brexit or no Brexit, food and drink is "increasingly heavily scrutinised by government," believes Alex Deane, head of public affairs at FTI Consulting. "Consider what's happened or been proposed for sugar, alcohol and fatty foods, content regulation or reformulation requirements, bans or restrictions on the content of advertising, display bans, and health warnings."

The power dynamics at play have therefore never been more important. And arguably never more open either. "I've spent 20 years trying to bring lobbying into the light," says McLeod. "We have a good public affairs environment in the UK now, with an open arena. Despite everything there's open access to parliament and politicians.

"Lobbying is not and should not be done in the dark. It should be based on open argument and engagement whether on social media, broadcast media, blogs, and debates in the Chamber. The more open it is, the more critical engagement you get, the better the outcome."

With that in mind here it is. Our pick of the 10 most influential operators in food and drink public affairs right now…


---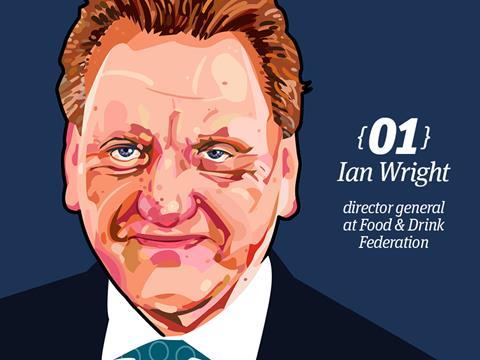 From the moment he joined the FDF in 2015, Ian Wright has been refreshingly forthright in battling for the interests of the 7,000 businesses and 400,000 people that make up the UK food and drink manufacturing sector.

Wright's direct style will have come as no surprise to those who hired him. He was well-known - and highly respected - in PR and public affairs circles long before he took on the role, handling brand PR, corporate media relations, public lobbying and CSR for Diageo for almost a decade, never shying away from debates with the health lobby.

It's been much the same with Wright's approach to the single issue keeping most food and drink CEOs awake at night - Brexit.

Wright was hamstrung prior to the referendum, as members refused to grant him the mandate to lobby on an anti-Brexit ticket (a poll of FDF members in March showed 12% supported a leave vote while 17% refused to share) but while other trade bodies remained schtum, only days after the British public cast its vote he was calling on senior ministers to quell the "deeply unpleasant climate of anti-foreigner sentiment", citing Brexit as "the UK's biggest peacetime challenge ever" with the impact on business "an all-embracing uncertainty".

He has continued in that vein ever since, bringing together 45 fellow trade associations monthly for roundtable discussions on what industry needs from the negotiations, regularly calling on government to heed their calls for transitional arrangements, frictionless trade and above all some modicum of certainty for business, and sharing his firm views both at public events and with ministers behind the scenes.

But it's his work to persuade the government to set up the new Food & Drink Council, headed by Michael Gove, that has resulted in Wright's elevated position here. Having grudgingly accepted Brexit, Wright has ensured that as the government looks to forge Britain's new food and farming policy, it won't just be farmers and NGOs bending the Defra secretary's ear, with food manufacturers having a seat at the table at monthly powwows.
---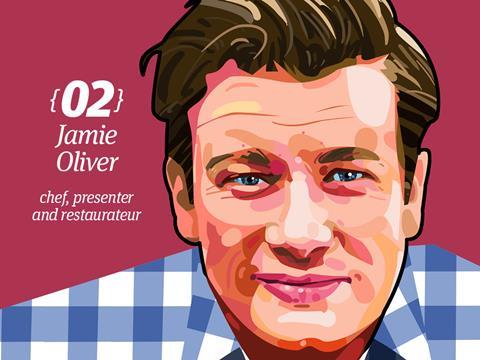 His restaurant business may be struggling with the downturn in the casual dining sector but you can bet your house on Oliver for two things: coming up with bestselling recipe books and running successful public affairs campaigns. From school meals to food waste to the sugar levy the Essex businessman has lobbied on numerous issues affecting food and drink, and has some notable victories under his belt.

Not only did he successfully - and somewhat sensationally - see turkey twizzlers vanquished from school dinner menus across the land, Oliver has also waged war against the 'pink slime' in McDonald's burgers, convinced Asda to trial wonky veg (a move that has since been rolled out across all the major supermarkets) and helped to convince Theresa May to perform (yet another) spectacular u-turn on her plan to ditch free school meals.

In the past couple of years, the chef has turned his attentions to rising levels of obesity in the UK, with a sugar tax top of his six-point hit list. Only months after Oliver added his sizeable political clout to demands for the levy, former chancellor George Osborne had announced the controversial policy would take effect, with giants of fmcg rapidly reformulating classic brands in the 18 months since. Now Oliver wants politicians to tackle poor eating habits among the inner-city poor.

Prolific across the media and with huge influence on the many MPs keen to back his latest cause, Oliver packs a serious public affairs punch.
---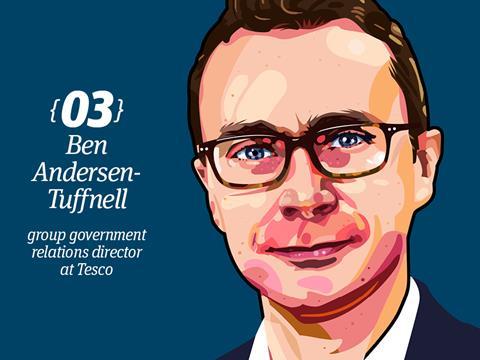 As the biggest UK grocer (by some £15bn) Tesco is always going to hold serious clout when it comes to public affairs. But it isn't only by virtue of its size that the supermarket is regarded by many as the most active retailer when it comes to such discussions. In fact, ever since the arrival of its new CEO Dave Lewis in 2014, Tesco has been at pains to distance itself from its reputation as a ruthless retail giant through engagement in progressive public relations, be it taking a leading position on food waste, partnering with three major charities to push forward a healthy eating agenda for the British public, or speaking out over concerns on sustainable supply chains. It even unwittingly found itself a pawn in post-EU referendum diatribes in 2016 after its very public spat with supplier Unilever over 'Marmitegate'.

Overseeing this ongoing proactive political engagement is government relations director Ben Andersen-Tuffnell. Though relatively new to the role, having only joined in August, Andersen-Tuffnell comes with a wealth of experience in grappling with the thorniest of public affairs challenges. At his previous role, with financial consultancy firm Tulchan, he established and led its public affairs capabilities for FTSE 100 and 250 clients against a backdrop of two general elections, Brexit and the vote for Scottish independence. Prior to that, he worked as director of government affairs at the British Bankers Association, managing the scrutiny that accompanied the economic crash as well as crises such as the Libor scandal.
---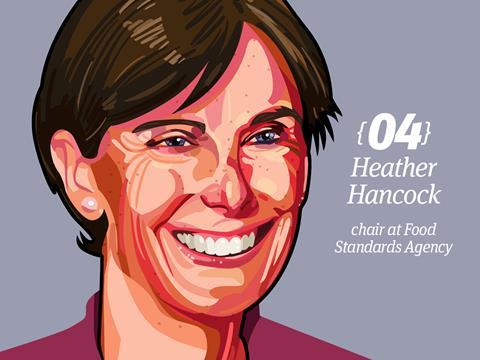 For years the Food Standards Agency, regularly pilloried by the press, mistrusted by industry, and constrained by a dwindling cash pot, struggled to find a figurehead to take up the challenge of chair, with interim choice Tim Bennett in his role for no less than five years.
But since her appointment in April 2016, Heather Hancock has proved a robust leader, and also a skilled political operator. Significantly more forthcoming in the public debate than her predecessors, Hancock has refused to sit quietly behind while chief executive Jason Feeney does all the talking. She has spoken out personally on every major issue facing the body - from fipronil to funding, Russell Hume to regulation reform.

From the outset, Hancock has been actively rebuilding the profile of the FSA with ministers too, along with civil servants in the Cabinet Office and BEIS, as well as reaching out to staff to better understand the hurdles the organisation must overcome.

Having spent half her career in the public sector, working as private secretary to three home secretaries and establishing the Millennium Commission, Hancock is not only an old hand at navigating these labyrinthine corridors of power, but experienced at doing more with less resources too. That hasn't stopped her challenging government on the need for more funding where necessary though, most notably on the subject of the newly established Food Crime Unit, and how to make it move beyond crunching numbers and into taking action. Only last month she succeeded in her demands for that extra cash, with the Treasury agreeing in principle to extra funding thought to be around the £5m mark.
---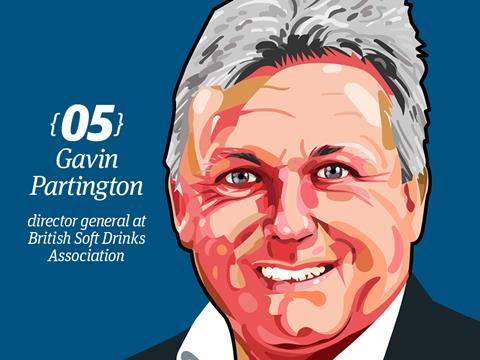 Few public affairs roles can have come with more pressure in the past few years than leading the fight on behalf of the UK soft drinks industry. Gavin Partington hardly had time to draw breath when he joined the association back in 2012 before the health lobby's long-term fight against fat, salt and sugar developed into a single-minded and pugnacious war against sugar, with soft drinks singled out still further as the source of nutritionless calories.

Ever since, Partington, who left his role as political editor at GMTV nearly 20 years ago to join consultancy firm Brunswick, has fought an intelligent, balanced and informed battle on behalf of his members. Initially he focused on fighting the Sugar Levy, commissioning sobering economic impact assessments, but when it became apparent that the fight was in vain, he switched his focus to innovation within the sector, pushing through an ambitious voluntary commitment to slash calories by 20% by 2020.

Turning attention to the low-sugar NPD emerging in the sector, Partington has successfully cast the reputation and future prospects of the beleaguered sector in a positive light for the first time in ages. Only trouble is he has a new war to fight, a war on single-use plastic bottles. What's more, with the prospect of DRS, his members are divided.
---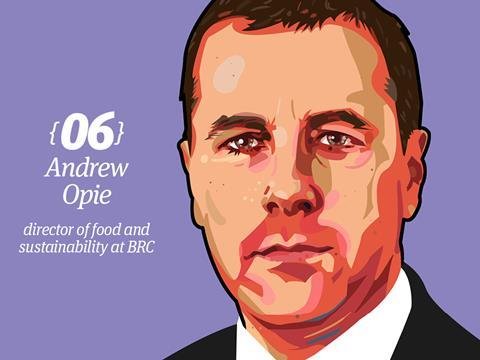 In the run-up to the EU referendum, the BRC sat on the fence. But no sooner had the UK voted to leave than the trade body found its voice, and it's been fighting for a prominent place at the negotiating table ever since.

Within weeks it was pressuring ministers to ensure trade talks or reversion to WTO rules didn't send the price of food and drink soaring. It launched its own tariff-free proposal for the post-Brexit EU relationship complete with shareable material for its members. And this month it is set to host a debate looking in-depth at the likely impact on retail workers.

Leading this work has been Andrew Opie, a 13-year BRC veteran, creating a policy framework in partnership with the FDF and NFU.

On top of that, the director of food and sustainability oversees its highly topical work on obesity, plastics and supply relationships - all high up on the retail agenda in 2018.
---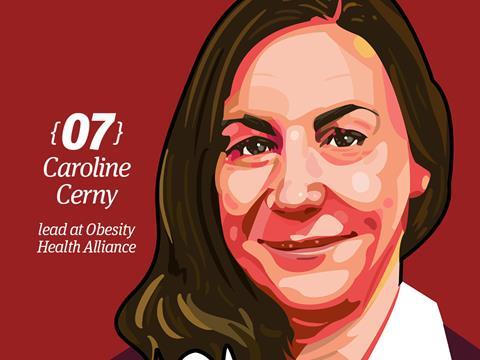 For all the myriad anti-obesity organisations lobbying number 10, the Obesity Health Alliance arguably yields the greatest impact. Made up of more than 40 health charities, medical colleges and campaign groups, the alliance has campaigned on junk food marketing, the soft drinks levy and childhood obesity, with the highly experienced Cerny at its helm for the past 12 months.

Cerny spent eight years at Cancer Research UK shaping its health strategy, before moving to the OHA, initially as policy manager in 2016. Now responsible for delivering all its policy development and public affairs strategy, Cerny has become an influential spokeswoman, turned to regularly by the media and MP select committees.

News last week that PHE had challenged industry to slash calories by a fifth saw her once again in the media spotlight, quietly celebrating another clear policy win as PHE echoed its own 2017 policy demands on calories.
---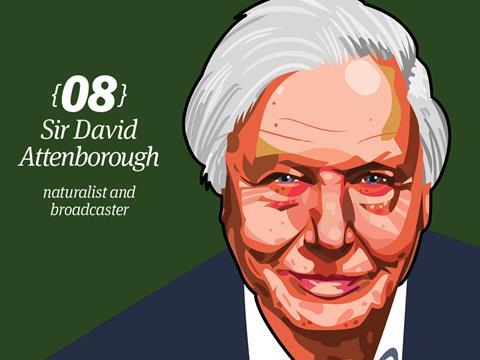 Few public figures have the gravitas or sheer reach of Sir David Attenborough. At 91, the broadcaster's words still carry huge weight, and perhaps never more so than in December when the final episode of his Blue Planet II aired on the BBC. Zeroing in on the impact of human activity on the oceans, it shone a deeply unflattering light on plastic, and has inspired (or emboldened) all sorts of regulatory promises and voluntary change, without Attenborough venturing within a mile of parliament - from serious exploration of a deposit return scheme to Theresa May's proposed plastics ban and, of course, Iceland's pledge to ditch plastic packaging from all its own label products by 2023. Even the Queen has reportedly banned plastic straws and bottles from the royal estates as a direct consequence of the naturalist's warnings.
---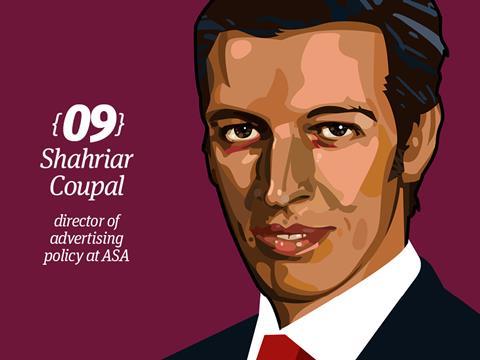 Once regarded as a purely reactive regulator, the ASA has steered a far more proactive course in the past few years. From 2014 it announced a new broad-brush strategy, identifying patterns and trends within both marketing and society, and analysing related ads in clusters, rather than on an individual basis. The result was a record 4,824 ads withdrawn (up 5%) and 281,000 pieces of 'advice' handed out to companies (up 10%) in 2016.

Shaping this strategy is ASA veteran Shahriar Coupal, who has been with the body since 2005 and now takes overall responsibility for the advertising codes and their enforcement, as well as regulatory policy, while also overseeing its advisory panels.

Food and drink has felt the full force of Coupal's proactive approach, with tough new rules restricting junk food marketing introduced in 2017, and a clampdown on sexualised campaigns even seeing the likes of Tunnock's Tea Cakes falling foul of its rules.
---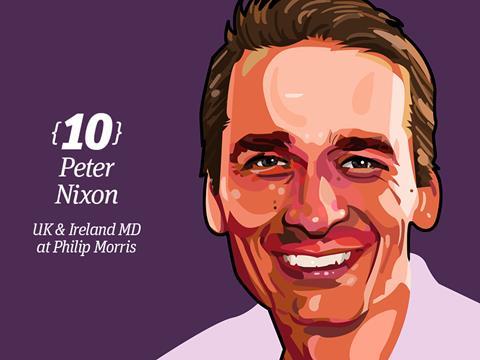 Most organisations let their public affairs professionals do the talking. But PMI's UK & Ireland MD Nixon spends over half his time on media and external relations. His brief? To change everything.
Counterintuitvely he wants to stop people smoking - and to switch them on to heated tobacco via its Iqos/Heets system. Despite the significantly higher rate of conversion versus e-cigarettes, and some evidence this new system is also less harmful, it isn't going entirely his way. Only this week, the government announced that it would impose duty on heated tobacco. But Nixon is taking these setbacks in his stride (p38). Meanwhile he's turning PMI from a passive player in the UK tobacco market, to an aggressive one, more than trebling its workforce, building a field sales force, adding marketing and communications functions, opening its own stores and setting up its own e-commerce operation). If you want to be the industry leader, he says, "you need to have a voice".