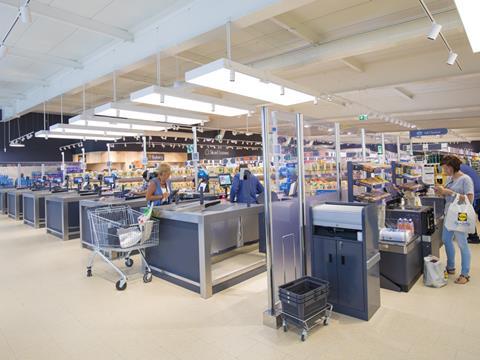 Lidl Northern Ireland has been rapped by the Advertising Standards Authority for producing a 'misleading' special offers brochure.

A challenge was brought against the retailer by a complainant who visited a store and found that certain fruit & vegetables listed in its weekly deals pamphlet, seen on 17 April 2018, were on sale for more than 49p.

The complainant questioned whether the ad had misleadingly implied that the selected fruit & veg would be on sale at a reduced price of 49p between 16 April and 22 April 2018 - a date range stated on the front page of the brochure next to a 'Special Offers' heading.
In its response, Lidl said the applicable date range [19-25 April] for the fruit & veg promotion had been printed in the upper right-hand corner of the two-page 'Super Saver' spread, which was located inside the pamphlet and specifically listed the produce on offer.

The retailer added that the dates were in a similar location to those on the cover page and claimed they featured prominently in their own graphic box with a red background to make them more apparent to customers.

However, the advertising watchdog upheld the complaint on the grounds that consumers who saw the front page of the ad were likely to understand that the 'Special Offers' contained within the leaflet could be obtained on the dates stated at the top of the page.

"We considered that consumers were likely to assume that the offers within pages six and seven of the leaflet could be obtained during the dates set out on the front page, and because that was not the case, we concluded that the ad was misleading," it ruled.

The authority ruled the ad must not appear again in its current form.