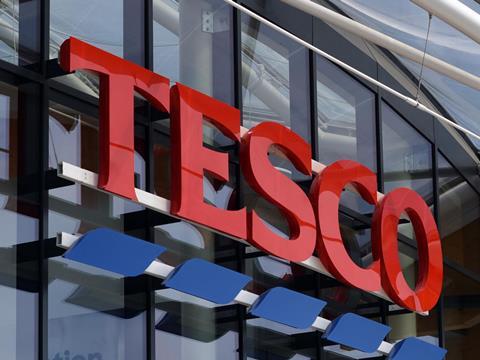 Tesco CEO Dave Lewis has claimed Tesco is now cheaper than discounters Aldi and Lidl for value fresh food and said the time had come to start communicating this to its customers.

The UK's biggest retailer is set to launch a major in-store campaign this weekend in a bid to reposition its price reputation, after a major overhaul of its own-label range.

Lewis told analysts the move was the "coming to fruition of a three-year plan" to catch up with Aldi and Lidl.

"This weekend we'll be calling out that we now have the most competitive basket we've had in Tesco for many, many years," said Lewis

"We're not just price matching, actually we're price beating and the time has come to start communicating that to customers."
Tesco bases its claim on a basket of 26 "Exclusively at Tesco" products, its new value tier range, together with milk and bananas, with its basket focused on fruit and vegetables as well as meat, fish and poultry items.

It said its basket, as of 24 September, came to £30.58, compared to £32.41 at Aldi and £32.68 at Lidl.

The new campaign will focus on the 16 new "Exclusively at Tesco" brands, which the supermarket is using to replace its Everyday Value range.

Billboards with the strapline "Find our best value brands in store today" will feature heavily on aisle ends and at front of store.

Lewis said 80% of the Exclusively at Tesco lineup was in store, with the rest arriving by the end of the of calendar year.

Since last November Tesco has relaunched 8,000 of its 10,000 own-label products, including 324 products or 81% of its value range, as well as 4,076 core products (42%) and 683 premium range products (72%) in a revamp of Tesco Finest.

"We've got to the position where we're starting to bear the fruits of a plan that was three years in the making," said Lewis.

His claims come days after Aldi CEO for UK and Ireland Giles Hurley warned that it "won't be beaten on price".

Responding to a price comparison by The Grocer which found Tesco's new discount chain Jack's was £1.87 cheaper for a basket of 35 items, Hurley said: "I meant what I said. We'll always make sure that UK customers get the very best value when they shop at Aldi. If we need to reduce retailer prices, we will."
Meanwhile Lewis admitted its communication over the price credentials of newcomer Jack's had been "confused".

"We didn't want to come out and give our price intentions away and I do understand that caused some confusion," said Lewis.

After initial contradictory messages from senior management over whether Jack's would operate national or local pricing, Lewis said today that its prices would be based on national comparison with its rivals, with Jack's promising to be "cheapest in town".

Lewis had originally said the scale of the operation was too small to operate national pricing.

The Grocer revealed last month that Tesco's senior management team had been told not to get distracted by Jack's and concentrate on the competitiveness of its core store offer.

Lewis said today that Jack's, which opens two new branches tomorrow in Edge Hill, Liverpool and St Helens had a "very, very competitive offer".