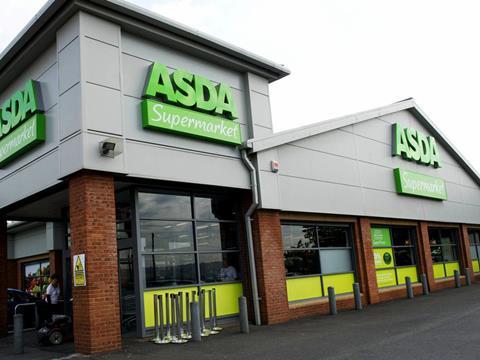 Asda claimed a hat-trick of Grocer 33 pricing wins and came in more than £3.50 cheaper than any of its main supermarket rivals this week.

With the lowest price for 19 of the 33 items on our list, 11 ­exclusively so, Asda's £60.57 was £3.57 cheaper than Sainsbury's, which took the ­runner-up spot this week.

The products on which Asda was cheaper than any of its rivals included Birds Eye fish fingers, own-label feta and organic bananas. However, the products that made the biggest difference were the Loyd Grossman Balti curry sauce, Pledge dry dusting cloths and the Anchor Spreadable. A recent rollback on Anchor meant that at £2.50, Asda was 75p cheaper than all the other retailers.

Although its victory was relatively convincing, Asda still had to offer our shopper a voucher for 87p off her next shop as part of its Price Guarantee scheme.

Sainsbury's claimed second spot despite only coming in cheaper than any of its rivals for just one line - the pork shoulder steaks.

The shelf-edge total at Tesco came to £64.92, £4.35 more expensive than Asda. Our mystery shopper had £1.33 taken off his bill. Had he been able to get all 33 items this figure would have been £1.52, taking Tesco's total down to £63.40. While 74p cheaper than Sainsbury's, this would still have been £2.83 more expensive than Asda.

A much higher price than its big four rivals for the Chilean Sauvignon Blanc and the end of a promotion on the Ben & Jerry's ice cream cost Morrisons this week. Its £66.82 total was £6.25 more expensive than Asda, despite offering the exclusively cheapest price on six items.

Waitrose was a long way off the big four this week at £72.47. This was £11.90 more expensive than Asda, a difference of 19.6%, despite a slight month-on-month fall in prices.