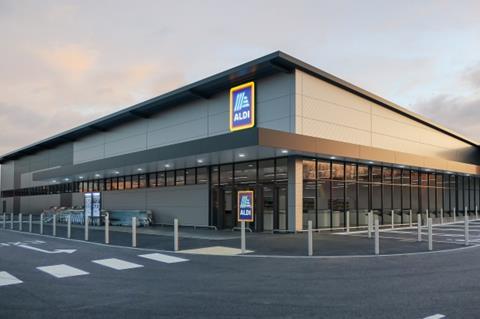 Aldi dominated its traditional supermarket rivals this week to pick up a convincing Grocer 33 pricing win.

The discounter's £37.05 total was £5.19 cheaper than runner-up Asda, giving it a winning margin of 12.3%. This suggests Aldi has responded to recent efforts to close the pricing gap to the discounters. Last May, Aldi was 11.7% cheaper than Asda - but this fell to 11% in August and was reduced to just 8.8% in November. At the end of January, rival discounter Lidl only managed to come in 3.3% cheaper than Asda.

This week, Aldi offered the lowest price for 28 products, with no fewer than 24 of these exclusively cheapest.

For its part, Asda was cheapest for six lines and was exclusively cheapest for the Greek-style natural yoghurt, maris piper potatoes and red cabbage.

While its merger with Asda continues to hang in the balance, Sainsbury's took third spot this week. At £46.13, Sainsbury's was £9.08 more expensive than Aldi, making the discounter 19.7% cheaper. Sainsbury's was at least the cheapest retailer this week for own-label pineapple chunks.

Tesco was more than a tenner dearer than Aldi at £47.16, a difference of 21.4%. Tesco only matched the cheapest price for one item this week and had no exclusively cheapest lines.

Morrisons came in fifth this week at £48.09. This was £11.04 more expensive than Aldi. The retailer was languishing towards the foot of the table despite offering the most deals. Morrisons had 10 promos this week compared with Tesco's six, Sainsbury's and Aldi with four each and Asda and Waitrose both having just three offers. It was, however, exclusively cheapest for the savoy cabbage.

Waitrose came in £20.03 more expensive than Aldi.