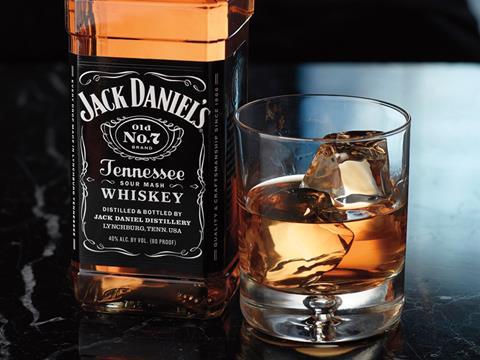 Asda notched up an eighth successive Grocer 33 pricing win as rivals seem unable to close the gap.

While Asda wins have become predictable in recent weeks, perhaps the biggest surprise this week was Waitrose coming in cheaper than Sainsbury's - albeit with both a long way behind this week's winner.

Asda's £56.33 total was £3.70 cheaper than second-placed Morrisons. It offered the lowest price for 19 of the 33 items on our list, 12 of which were exclusively cheaper than any of its rivals. In many cases this was just by a few pence, but Asda was significantly cheaper on the Cadbury Flake desserts, Parma ham and Warburtons Sandwich Thins.

It was also, along with Tesco, offering the lowest price for the bottle of Jack Daniel's - £15 - which played a big role in the shake-up this week.

Despite yet another win, Asda did not meet its pledge to be 10% cheaper than either Morrisons or Tesco and had to give our shopper an Asda Price Guarantee voucher worth £2.92.

Tesco's shelf-edge prices came to £60.28, which was £3.95 more expensive than Asda. However, it gave our shopper an instant £2.34 Brand Guarantee discount at the checkout, which took the total down to £57.94. This undercut Morrisons by £2.09, but was still £1.61 more expensive than Asda.

Waitrose had Jack Daniel's to thank for its elevation to fourth place this week. A £5-off discount from £25 to £20, meant its £69.46 total was £1.68 cheaper than Sainsbury's, which was the only retailer charging the full £25 asking price when our shop took place on 17 November. It has subsequently put on a £10-off deal this week, selling the bourbon for £15, which would have brought it more into line.