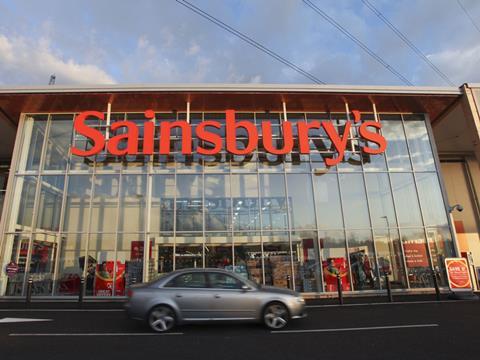 It's pricy being green, what with the cost of rechargeable batteries, organic chicken, eco-friendly washing powder and so forth. And there are no price wars on soya milk. But which is the cheapest supermarket in our special green Grocer 33 pricing survey? The answer is Sainsbury's.

With a list comprising 33 products that were variously eco-friendly (recycled, recyclable, rechargeable, organic, lower carbon footprint), and/or ethically (Fairtrade, Rainforest Alliance) or locally (ie British) sourced, Sainsbury's £88.78 total was £2.09 cheaper than nearest rival Tesco. Its victory was sealed with the help of keen prices on the organic whole chicken, smoked salmon and Ecover washing powder. Our shopper also received a 63p Brand Match voucher as the cost of the branded items on our list proved cheaper at Asda.

Tesco's second place was built on a great price on the Ben & Jerry's ice cream, Cathedral City cheese, Linda McCartney sausages and Nature's Path cereal. Morrisons claimed third spot, with a £91.46 total. It offered a great price on the noodles and Kenco coffee among others.Our shopper was also awarded Match & More points worth £1.80 under its price matching scheme.

As surprising as Sainsbury's win was that Asda was down in fourth and £3.66 adrift of Sainsbury's total, despite offering the cheapest price for 17 of the 33 items on our list - eight exclusively so - way more than its rivals. However, our mystery shopper did not receive any compensation by way of the Asda Price Guarantee though this may have been because our mystery shopper was unable to buy so many of the products at Asda.

Waitrose was a further £10 more expensive than Asda at £102.92. Its Autumn Half Price event made little impact. Like we said: it's pricy being green.