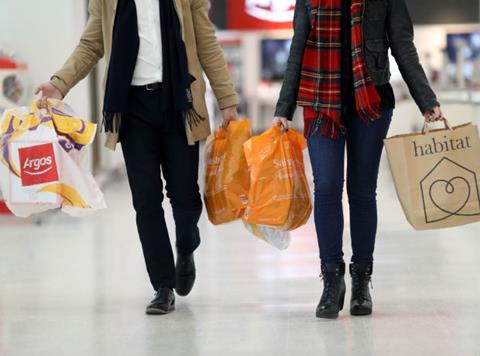 Last week we noted that Sainsbury's was closing the pricing gap on Asda - and this week it has beaten its potential merger partner into second place for the second time this month.

Sainsbury's £59.39 total was 99p cheaper than Asda. In all, Sainsbury's offered the lowest price for 11 lines, five of which were exclusively cheapest. However, it was three key money-off deals that made the difference for Sainsbury's this week. At £1 for the Lightly Salted Kettle Chips and £2 for the Weetos chocolate hoops, Sainsbury's was respectively 85p and 68p cheaper than any other retailer, while its £14 price for the Gordon's gin undercut Asda by £1.50.

The defeat proved costly for Asda as it had to offer our mystery shopper a voucher worth £6.04 off her next shop as part of the Asda Price Guarantee scheme. This was all despite Asda offering the lowest price for 18 products, nine of which were exclusively cheapest.

Although its shelf-edge prices meant that at £61.99, Tesco was £2.60 more expensive than Sainsbury's, our shopper received an instant of £2.83 discount at the till that would actually have made Tesco cheapest overall by 23p.

Tesco was cheapest for eight lines, two exclusively so - the corn on the cob and the gin.

Morrisons, by contrast, was the most expensive place to buy the gin. Its £16 price tag contributed to a £62.11 total that was £2.72 pricier than Sainsbury's.

Guest retailer and current flavour of the month Ocado claimed fifth spot. At £66.14, it was £6.75 more expensive than Sainsbury's. It had the lowest price for four items and was cheaper than any of its rivals for the Schär brioche rolls.

Waitrose, which had been more competitive last week, was well off the pace at £71.17, over £11 more expensive than Sainsbury's.