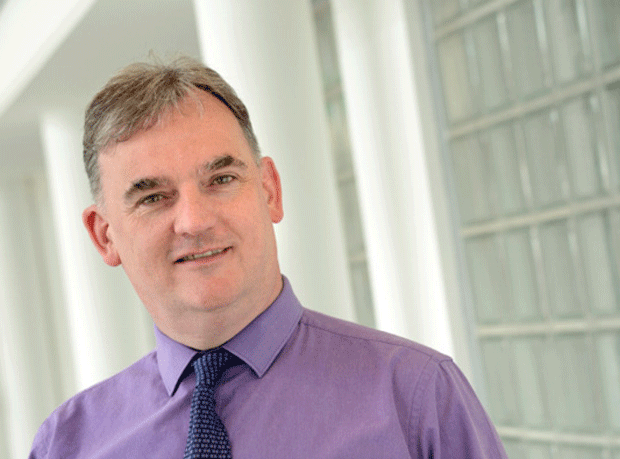 What can a pig processor teach the mults about the finer art of selling meat in-store? Quite a lot, actually, believes Karro Food Group CEO Seamus Carr. As a matter of fact, he doesn't just want to teach them about selling meat - he'd quite like to do the selling for them.

As Carr reveals in his first interview since Karro emerged from the former Vion UK operations via a management buyout earlier this year, he has ambitious plans for his company to create a business of running in-store butchery counters for major supermarkets. Think Morrisons Market Street - but without the headache of having to build up your own in-house butchery expertise first. "Morrisons are quite successful in doing it themselves - other retailers will want to do that, but counters are a difficult proposition to manage, and creating an in-store butchery is a challenge," says Carr. "We can do that for them."

Hearing Carr talk about Karro's retailing ambitions is rather unexpected. After all, the Yorkshire-based company is associated first and foremost with the coalface of the meat industry. Its two main processing sites in Cookstown and Malton slaughter about 45,000 pigs a week - roughly 30% of all pigs in the UK - which are then turned into fresh pork, bacon, gammon, burgers, sausages and cooked meats for the major mults as well as foodservice and manufacturing customers.

McGee's counters

What is less well known is that the Vion pork units Karro acquired with the backing of private equity outfit Endless in January also included a small business running in-store butchery counters under the McGee's brand in 14 Asdas in Northern Ireland. Vion bought into the McGee's counters in 2011 and - says Carr - turned them around into a profitable but ultimately very minor part of its business, restricted to Northern Ireland.

Now the counters are part of Karro, Carr wants to take the butchery expertise the company has amassed through McGee's to the UK mainland - and more retailers. "Endless are very, very keen to develop that business," says Carr. "It's working very well for Asda - they have seen sales increase fivefold - so we want to bring that solution to other retailers."
Age: 53
Marital status: Married with two children
Career: Trained as an accountant with Glen Dimplex Newry, then joined agrifood giant Almarai in the Middle East in the 1980s, where he worked for nine years, holding senior management positions in its dairy farming division and running the arable unit. He then entered the pigmeat sector and held senior positions at Unipork and Glanbia before joining Vion in 2008 and becoming MD of its UK pork business in 2012. Led MBO of Vion's UK pork business in January 2013.

Hobbies: Golf. Avid follower of Gaelic football.
That "solution" is, in essence, an in-store butchery concession run and staffed entirely by Karro. In return, the retailer receives a rental or commission fee, plus a more premium and artisan line-up of butchery products than would be expected on a 'normal' supermarket-run counter, along with generous staffing levels and high customer service. "What makes our counters stand out is the quality and aesthetics of the product, and the quality and interface with the staff and the consumer," says Carr. "We're creating a bit of theatre and a bit of buzz - we do a lot of sampling and a lot of consumer engagement at the fixture."

Crucially, retailers can buy into this as a ready-made package that's been proven to work, adds Carr - a much less risky and costly proposition than training up in-house staff to replicate the experience of an independent butcher in-store.

In a first step towards broadening out its counter concept beyond Asda and Northern Ireland, Karro has been trialling an in-store butchery concession in one Tesco store in Edinburgh for the past six months, run under the McIntosh Donald brand. Carr says no decision has been made as to whether the Tesco trial will be expanded beyond the one store, and there is some work still to be done on branding. McIntosh Donald was Vion's brand in Scotland, but it's now owned by 2 Sisters Food Group, which bought the Vion red meat and poultry businesses earlier this year. A new counter brand will therefore be needed, which Carr says Karro is currently working on.
"The UK is very attractive in terms of pork. Just look at Cranswick and Tulip"
Furthermore, whereas Vion UK used to be a multi-protein business and therefore could supply its butchery counters with its own pork, beef, lamb and poultry, Karro is pork-only and has to rely on third parties for supply of other proteins. However, Carr insists this won't hinder Karro's counter ambitions. The company has already struck up relationships to supply its meat and poultry counters, with a focus on locally produced fare featuring short supply chains.

Of course, in the grand scheme of things, butchery counters - even if expanded to more retailers - are likely to remain a relatively small part of the overall Karro business. Karro's heartland is, and will continue to be, in primary processing and Carr says the company has focused since its MBO on getting its core operations into the best possible shape to compete in the UK's tough pork market.

That's involved some painful decisions. Karro kicked off a consultation to dramatically downsize its Wiveliscombe plant at the end of July, and there was the high-profile closure of Vion's Hall's of Broxburn business at the end of 2012. Carr adds that operations at Karro's eight other sites will remain under review as he works to make the business more efficient.

Too tough

When Vion quit the UK, there was plenty of speculation as to whether the UK pork market might simply be too tough, but Carr insists that's not true. "Fundamentally, the UK is very attractive in terms of pork," he says, with pork measuring up well against beef and lamb in terms of affordability, and British consumers increasingly interested in UK-produced pork following the horsemeat scandal. "One has just to look at our competitor set - Cranswick and Tulip - who both perform very well. Our challenge is to become as efficient and effective as the other players."

Having state-of-the-art equipment and infrastructure will be key. Carr says Vion left its UK pork operations well-invested, and he's continued to build on that since the MBO - he's already committed £10m to roll out new custom-made chilling technology across all of Karro's sites, spent £4m on new, higher-welfare stunning, and given the Scunthorpe site £2m worth of new bacon-slicing technology.

Having secured a £60m refinancing package through GE Capital in July, investment will be ramped up further in the coming months and years, including plans to improve Karro's vertical integration and double the number of sows it keeps on its own farms to 20,000 over the next three to four years.

If it sounds like Karro is looking to aggressively expand its business, Carr insists his ambitions are rather more down to earth. He dismisses talk of wanting to ramp up market share as "foolhardy", insisting Karro's 30% share of the UK's pig kill is more than enough for the time being. "We want to be sustaining that and we have ambitions to grow that in the long term, but first and foremost our focus is to make our platforms efficient," he says. "We have to establish our credentials around what we have at the moment."

Given Karro is barely six months old, and memories of Vion's sudden UK exit still loom large, Carr is probably right not to sound over-exuberant. But his investment programme to date suggests - despite the cautious tones - that he has robust ambitions for building up Karro's credentials, and if his butchery counter vision pays off, that could soon include a substantial consumer-facing retail business, too.Snapshot: