Despite increasing concerns surrounding food waste, more than 89 million tonnes of food are thrown away every year in Europe1. And, with a growing population – forecast to reach roughly 10.9 billion by 21002 – coupled with depleting natural resources – this situation is likely to get worse unless significant changes are made.

Recognised as a global problem and included as one of the United Nation's (UN) Sustainability Development Goals, food waste is proven to have a grave impact on the planet, society and the economy. It is an issue that affects us all and is created by every stage of the food chain from agriculture and transportation to the retail outlets where consumers buy their groceries. In fact, of the 931 million tonnes of food waste generated globally in 2019, 13% or 121 million tonnes, came from the retail sector3.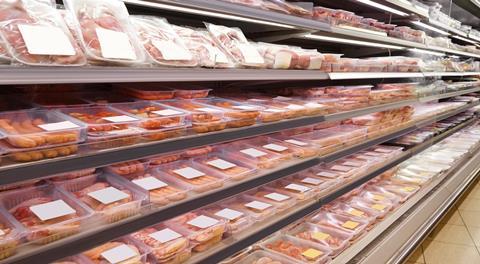 Food waste in UK supermarkets today
The grocery retail sector is responsible for some 5% of the total amount of food thrown away annually, often due to expired perishable products, equating to more than 4.5 million tonnes4. As such, supermarkets are under mounting pressure to reduce food waste levels. And, with heightened awareness around food insecurity, what happens to food waste at the end of its lifecycle has also fast become an increasing concern for consumers.
Aside from the environmental and societal damage caused through inadequate management of surplus or inedible food waste, retailers are also waking up to the economic consequences of poorly managed inventory.
There are many commendable recommendations to address the recourse of surplus food, or food waste. However, retailers are first required to address the reasons why large stockpiles of food are thrown out. One of the major causes of food waste at store level is unsold products being discarded because of expiry dates. With up to 60% of supermarket sales deriving from the perishable category5, fresh food retailers face an ongoing challenge in managing sell-by dates effectively. Typically, retailers rely on time-intensive, visual inspections to detect the sell-by dates on perishable items and manage replenishment needs, with less than half (47%) using an automated system to control inventory levels, but not expiry dates6.
Discounting food items with a short sell-by date is also shown to recoup just 0.75% of the 4% revenue loss that comes from food shrinkage and waste7. In the already highly competitive grocery sector, where retailers have typically slim margins, discounted or unsold food items present a major challenge. Couple this with insufficient training on food waste issues, as well as a lack of transparency and agility to respond to these challenges in the supply chain, and retailers may recognise the importance and commit to reducing their food waste levels. But how can they make this a reality?
Combating food waste with technology
The key to helping combat the food waste problem is through better integration of technology that can leverage data and tangible insights. This would enable retailers to strike a balance between stock that needs to be disposed of, stock that can effectively be marked down and stock that can be redistributed.
Here, it requires retailers to have a 360-degree view of their inventory at any given time to effectively manage sell-by dates on perishable goods. Furthermore, inventory accuracy not only ensures brand owners have a complete picture of all merchandise and its location within the supply chain but provides the tools to reduce waste and increase sales while also improving efficiency and availability.
Checkpoint Systems' new RFreshID fresh food solution, for example, uses RFID technology to help stores manage and rotate stock efficiently by improving inventory visibility and accurately identifying produce with near or exceeded sell-by dates.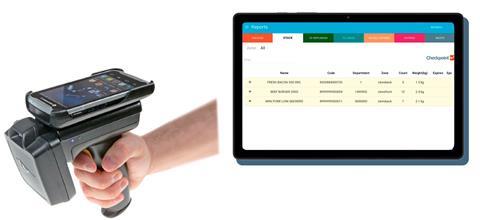 The technology enables retailers to precisely plan when replenishments are required, as well as proactively managing fresh food, helping to make the right decisions to sell more and waste less. As a result, retailers can expect to see a reduction in waste by as much as 60%8 while also minimising the time required to manually check merchandise by up to 78%9. Inventory accuracy is also improved, by up to 99.9% in the stock room and 99% on the sales floor10. This not only means employees have more time to focus on improving the customer buying experience, but thanks to improved merchandise visibility, retailers can improve expected margins.
In further trials carried out by Checkpoint, a range of variables were tested to explore the solution's impact on a number of in-store processes, including inventory accuracy and execution time, waste reduction and sales. The findings demonstrate the transformation available when best-before labels are efficiently managed using RFID.
In the trial, which focused on fresh meat products, Checkpoint RFID labelled and inventoried more than 1,000 products on the shop floor and a further 470 in the stock room. Just nine minutes after the tagging and inventory process was complete, store associates were able to count and simultaneously check the expiry date of all tagged products on the sales floor. This reduced to just four minutes once stock room merchandise was catalogued, before a picking list for a guided restocking of refrigerators could be created.
Focusing on the time required for store associates to perform a number of inventory checks, the trial examined a number of specific tasks including counting inventory, verifying expiry dates, checking incoming goods, disposal of waste products and applying discounts for goods close to expiry. Overall, using RFreshID resulted in a 58% reduction in total working time. Here, a full weekly inventory took just 12 minutes, compared to the two hours taken to complete it manually. In addition, checking incoming goods was reduced from 1 hour and 10 minutes to just 11 minutes.
Widespread improvements were also seen on all areas tested, with other noteworthy findings including improved inventory accuracy, with RFreshID frequently delivering 100% accuracy in relation to the sample tested. A reduction in discarded items was also noted, while alerts for expired items (under test conditions) ensured employees were able to take action thanks to prompt and timely notifications.
Extracting food waste from the retail environment
Ensuring retailers can enjoy the full benefits offered by Checkpoint's RFreshID solution, the encoding process can start at source, enabling them to receive RFID tagged products, that can be quickly verified, aiding a high inventory accuracy. To achieve this, Checkpoint's high-performance RFID labels are automatically applied during the production process. This not only improves the accuracy of shipments distributed from the point of manufacture but ensures accurate, timely deliveries in store.
Secondly, RFreshID's scanning process enables store personnel on the shop floor to use an intuitive handheld device that quickly and accurately counts and locates specific items. This works in conjunction with reporting software to deliver real-time actionable data that includes insights on replenishment, expiration, markdown, waste reports, products to restock and order, as well as items that are about to expire or have expired. Finally, and completing the cycle from delivery to disposal, RFreshID waste process provides insights into the number of products that have expired and helps manage the fresh food waste process by automatically removing the product from inventory records.
Delivering a better grocery retail experience for people, products and the planet
Despite positive steps from a few industry leaders, many retailers still lag behind on the most basic steps to further their food waste reduction. Food waste is costly but, most importantly, it is damaging to the planet, society and economy. The shelf life of perishable produce presents a unique challenge for many retailers, but it doesn't have to. Technology can play a crucial role for grocery retailers and other businesses looking to improve their operations, foster long-term customer loyalty and ensure that valuable resources, such as food, do not go to waste.
To find out more about Checkpoint Systems RFreshID fresh food solution or to book a demo please click here or email ukinfo@checkpt.com.

Sources
1 https://ec.europa.eu/food/safety/food_waste_en
2 https://www.un.org/en/development/desa/population/publications/pdf/popfacts/PopFacts_2019-6.pdf
3 UNEP Food Waste Index Report 2021: https://www.unep.org/resources/report/unep-food-waste-index-report-2021
4 https://www.eurocommerce.eu/media/134575/Food%20Waste%20Brochure%20-%20final.pdf
5 https://www.gs1.org/sites/default/files/gs1_uk_the_challenge_of_food_waste.pdf
6 Management of fresh food waste in large distribution: Nielsen/AECOC
7 https://www.gs1.org/sites/default/files/gs1_uk_the_challenge_of_food_waste.pdf
8 Internal Checkppint Study
9 Internal Checkpoint Study
10 Internal Checkpoint Study

Checkpoint Systems is the only verticaly integrated RF/RFID solution provider for retail, delivering software, hardware, labels, tags and connected cloud based solutions. It is a global leader in EAS and radio frequency indentification technology solutions across a diverse range of markets. Enabling retailers to achieve better inventory accuracy using real-time intuitive data, preventing mismatches and reducing loss.
View full Profile