As lockdown eases, there are still many challenges ahead for retail. But there's also time to reflect on the industry's incredible response to the Covid-19 pandemic and celebrate the ingenuity, kindness and community spirit of frontline retail workers, writes Critizr.
There are stories of teams who worked together to make sure vulnerable customers got the provisions they desperately needed. We saw unprecedented agility, store layouts turned around overnight, work round the clock to meet e-commerce demands, and adherence to tough new hygiene standards – with a smile and care for colleagues' welfare.
As a business plugged into 30,000 local retail stores across Europe, Critizr been overwhelmed by the pride of retail managers for what their staff and stores have achieved during the pandemic. We believe it's time for these stories to be heard, as a testament to retail staff around the UK who give so much extra to their companies and their customers.
That's why we're hosting Proud of My Store: a new hub for retail staff to share their pandemic stories and gain some well-earned recognition for how they coped with one of the toughest years in the industry's recent history.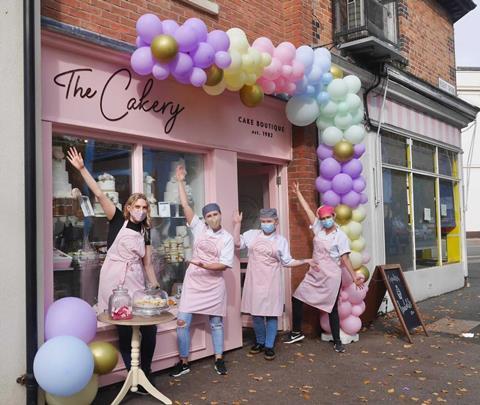 A good example comes from one of the team at Marks and Spencer in Hackney, London who tells of his incredible customer service for those unable to leave their house during the lockdown. In his own time he took orders by telephone and shopped for customers, sometimes delivering it in-person to their homes.
He also looked after his team. When one member was isolating alone on her 73rd birthday, he organised a gift to be delivered to her house so she didn't feel alone.
"It's so important for our team to help customers and the local community," he says.
Our April winner, independent cake shop The Cakery in Leamington Spa, reveals the brutal impact of Covid on its small retail business, and just how proud the team are of their response. Staff kept the business going with a shift to online which was hugely successful and generated demand from all over the world.
They responded to changing regulations with a 'cake hatch' for safe re-opening and drive-by 'contactless cakes'. They also made the most of downtime, doing a rebrand and makeover of the store.
There was also a huge effort on behalf of their community, with cake deliveries for NHS workers and local hospitals and 1,000 treats sent out to nominated care workers, pharmacies, schools, care homes, hospitals, doctors' surgeries and police stations. "We are so proud of our business and hardworking team, including my mum (the founder) who had just retired and came back to help with deliveries so we could keep going through three lockdowns," one team member says.
So what's the story from your store? How did your team rise to the challenge of Covid? Anyone working in retail, from supermarkets, convenience stores, independents and pharmacies to bars, restaurants, gyms and salons, can log on to Proud of My Store to take part.
We want to hear tales of going the extra mile, of speedy responses to customer feedback and of pulling together to make the store experience as good as it could be at a time when there was so much fear among shoppers. From the big initiatives that made local headlines, to the smallest act of kindness that made a big difference to someone in the community, we want to hear about it.
A few sentences are all that's required and there are monthly prize for winners. One entry will also be crowned 'Proudest Store 2021', winning a luxury hamper for the whole team and £300 to the store's favourite charity.
How to enter: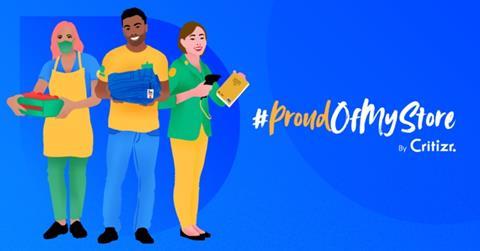 Visit ProudOfMyStore.com
Enter your story
Spread the word using #ProudOfMyStore
As shops slowly re-open and businesses make plans for brighter trading days ahead, the incredible, resourceful and dedicated people working in retail and their response to the pandemic is something to celebrate. So join us in showing just how proud you are of your store, your team and yourself.