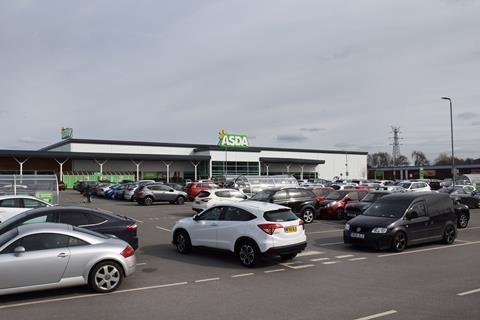 An Asda supermarket near Manchester exchanged hands today for more than £22m, with property experts saying the deal was down to the relative safe haven of supermarkets in the "uncertain" time of Brexit.

Aberdeen Standard Investments sold the 5.83-acre site in Altrincham, with Avison Young, who advised on the deal for buyer Greater Manchester Pension Fund, describing it as a "defence stock".

Haseeb Hassan, senior portfolio manager at Aberdeen Standard Investments, said: "The move comes as another signal of the long-term confidence in supermarket property compared to the rest of the embattled retail property sector."

The 71,408 sq ft store includes 385 car parking spaces and an on-site petrol filling station, and has 21 years of its lease to Asda to run.

Tom Edson, a director in Colliers' retail capital markets team, who advised on the deal, said: "As the second-largest grocery retailer in the UK with a 15.4% market share, Asda investments are one of the rarest supermarket commodities.

"This, combined with the attractive inflation-linked long lease on a store located in an affluent Manchester commuter town, were compelling reasons for the purchaser to acquire the property."

Avison Young senior director David Winterbottom said: "Our client is delighted with the acquisition of the investment which offers long term income to Asda, benefiting from fixed inflationary rental uplifts throughout the lease. We have been keen to invest in some 'defence stock' during these uncertain times and this offers the criteria we have been looking for.

"From initially funding this as a development opportunity almost five years ago, we were delighted to sell the asset in line with our strategy for the fund and realise the capital."

Last week Supermarket Income REIT reported full-year pre-tax profit up from £847,000 to £10.6m, having focused on buying out-of-town supermarkets with long remaining leases from pension funds.