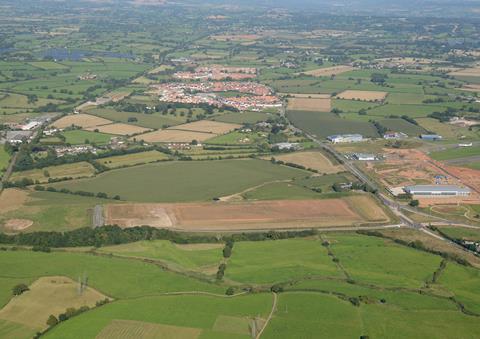 Lidl has confirmed plans to open a new distribution centre in the West Country, marking what it says is "another milestone" in its ambitious expansion programme.
It is poised to buy a landholding from Sainsbury's at Clyst Honiton, near Exeter, which already has planning permission for a 538,213 sq ft distribution depot.
Sainsbury's put its own plans for a depot on the East Devon site, known as the Exeter Gateway, on hold in 2013.
A Lidl spokeswoman said the site currently had outline planning consent and the group would submit a "reserve matters" application which would fill in the details of the outline.
"Once planning has been submitted and approved we will be able to outline a rough timescale for the project," she said.
The new warehouse would ensure Lidl had the infrastructure in place to be able to full service its ongoing expansion plans.
The group has 620 UK stores and is looking to grow this to 1,500. It is spending £1.5bn on expansion over the next three years.
"As yet we are unable to say exactly which stores will fall under this new RDC," she said.
Adrienne Howells, Lidl UK head of warehouse expansion, said the new centre "marks yet another milestone in our ambitious expansion programme.
"This additional distribution centre will provide considerable investment in the local community and will service both existing and new stores in the South West."
Lidl was constantly working to ensure it had the infrastructure in place to deliver the business's offering to its "ever growing customer base", Howells added.
Any new stores that open in the region, are expected to be based on the 'Lidl of the Future' template, which it unveiled in Rushden, Northamptonshire, in November.