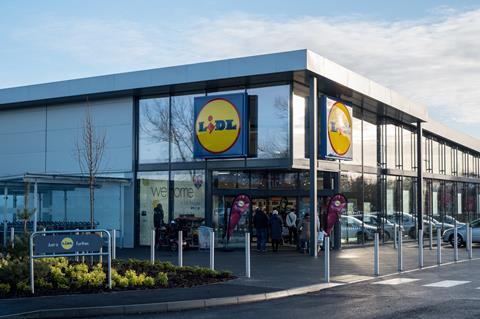 Lidl has changed its property requirements for new stores to allow for more small branches, of as little as 7,000 sq ft.

London store site requirements listed on Lidl's website were until recently a minimum 10,000 sq ft and have been changed to 7,000 sq ft.

The smaller London requirements could pave the way for Lidl to acquire new sites with a similar footprint to that of Aldi's new Local sub-brand.
The nationwide minimum size has also changed on Lidl's website, from 14,000 sq ft to 10,000 sq ft, but a spokeswoman said this was an error and the former figure stood as the "standard store size".
Lidl's maximum size for either London or nationwide remains unchanged at 26,500 sq ft.
The spokeswoman said the discounter already had some smaller stores in London, including a 5,000 sq ft one in Tooting Broadway, while the new stated size requirements were "flexible guidelines".
"We have long taken a flexible approach to identifying new sites and will consider adapting our format for certain locations where there is clear customer demand," she said. "This flexibility can be seen across some of our existing London stores, which are smaller in size."

The first Aldi Local opened last month, a 6,000 sq ft store in Balham, south London, selling a trimmed down range aimed at shoppers without cars. Aldi said the sub-brand was a way to "help shoppers distinguish between smaller city stores in London and the conventional-sized Aldis". The discounter has another four smaller London stores to which the name could be rolled out, in Tooting, Archway, Kingston and Kilburn.