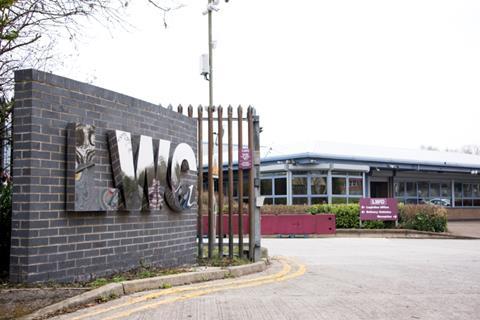 Wholesaler LWC Drinks has relocated its headquarters to a new £12.5m depot in Oldham.
The new site is double the size of its previous Manchester Openshaw HQ at 173,000 sq ft.
It houses a new warehouse management system (WMS) with improved inventory management and forecasting accuracy for the distribution teams and voice recognition technology.
The Oldham site will offer a dedicated area for Click N Drink, its DTC division launched in 2020 after sales fell 66% to £12m a week as the majority of its customers were shuttered due to coronavirus restrictions.
LWC told The Grocer the Click N Drink addition was the most significant shake-up to its 14-strong depot estate.
The Manchester depot has now closed, with all 137 staff transferred to Oldham, plus the addition of four new employees in the e-commerce team.
"We are absolutely thrilled to announce that our new site is now officially open and operational for business – just in time for the reopening of trade," said LWC Drinks MD Ebrahim Mukadam.
"Throughout the pandemic, our logistics teams in Manchester have been working incredibly hard – and with limited resource – to relocate the business from one site to another, and integrate our new WMS. In what has been an incredibly turbulent and difficult 12 months for our industry, we hope that this monumental step in LWC's journey will provide some reassurance, optimism and hope not just to our customers, but also the wider hospitality industry.
"By making these operational changes now, we are building the LWC of the future: one that is fully geared up to continue supporting our customers and the recovering industry as a whole."