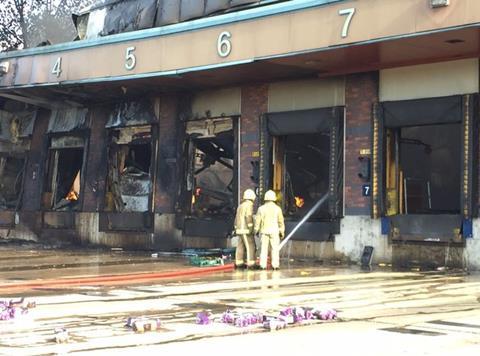 Firefighters have spent the night tackling a huge blaze at a bakery owned by Morrisons in Wakefield.
Local news reports have suggested that the fire has gutted about 80% of the 86,000 sq ft Rathbones bakery near its major J41 RDC in the West Yorkshire town. However The Grocer understands that the damage my not be as severe and that Morrisons is hopeful of getting some of the production back on line within days. The fire is thought to have started in an area inolved in the production of naan bread and pittas.

A Morrisons spokesman said "all colleagues were evacuated quickly and safely".

West Yorkshire police added that the fire was not being treated as suspicious. Nearby roads were closed as local residents apparently witnessed burnt bread flying through the air and landing in nearby gardens.

About 50 firefighters attended the scene, which was fully brought under control this morning.