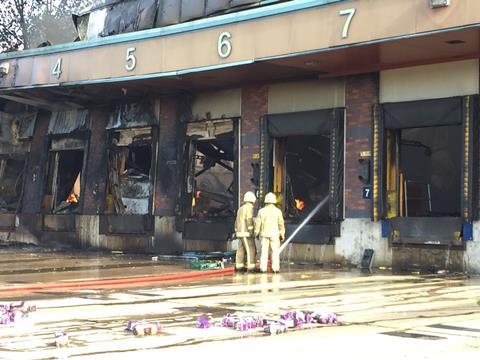 Morrisons has reopened its Wakefield bakery just three days after it was savaged by a fire.
Firefighters spent the early hours of Monday 4 July tackling the huge blaze which started in the Rathbones Bakery in Wakefield, West Yorkshire.
Local news reports suggest the fire gutted 80% of the 86,000 sq ft bakery which is located near its major J41 regional distribution centre.
The retailer took to Twitter to post: 'We're baking fresh bread once again. Huge thank you to West Yorkshire Fire and Rescue Service & our people who make Morrisons. Thank You.'
The fire was thought to have started in the production area for naan bread and pittas and Morrisons said all colleagues were evacuated quickly and safely.
West Yorkshire police added that the fire was not being treated as suspicious.