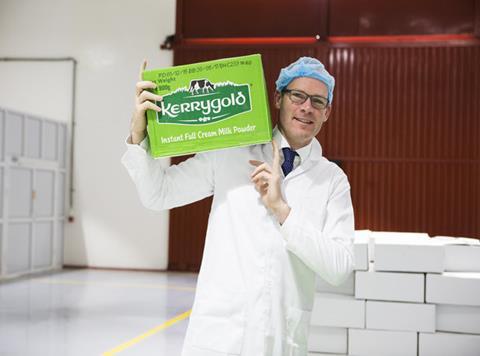 Irish dairy co-op Ornua has opened a Kerrygold packing ­site in Nigeria.
The Lagos facility, opened last week by Irish agriculture minister Simon Coveney, will provide a new route to market for Irish powdered milk, which will be exported to Nigeria and packaged and marketed under the Kerrygold brand, said Ornua.
"Nigeria is a vibrant country and one in which we see a real opportunity to grow the Kerrygold brand," said Ornua CEO Kevin Lane.
In 2014, Nigeria imported 166,000 tonnes of milk powder products, with the retail market alone valued at €455m. The plant is part of a joint venture between Ornua and its distribution and packing partners, Fareast Mercantile Company.