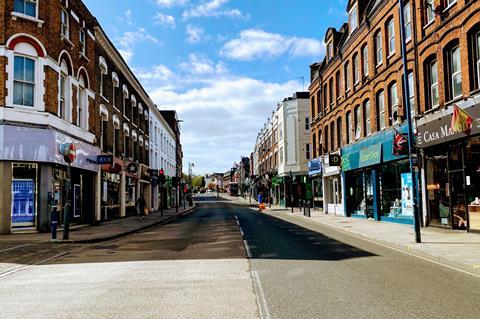 Retail's mounting rent debt will lead to thousands more job losses and "ghost high streets" unless business rates relief is extended, the BRC has warned.
BRC property policy advisor Dominic Curran was commenting on the latest rent payment data which showed retail's debt had reached £2.2bn by the end of 2020.
In December, the government extended protections for commercial tenants against eviction and rent debt enforcement until 31 March, by which time they will have been in place for a year. Curran said the debt enforcement ban also needed to be extended further to save businesses from collapse.
"Retailers continue to face the looming challenge of rent repayment," he said.
"The latest lockdown is making it even more challenging, and without action, rent debt could cause the collapse of a number of businesses, costing thousands of jobs and creating ghost high streets across the UK.
"Government can stop this by extending rates relief after April and extending the moratorium on aggressive debt enforcement by landlords."
British Property Federation CEO Melanie Leech has also called for an extension to businesses rates relief in response to the latest data from Remit Consulting. The relief is currently set to end on 31 March.
Leech said: "Those businesses that are truly struggling and have not already engaged [with landlords] will need to come forward, treat property owners as economic partners, be transparent about their finances and work collaboratively to create a sustainable path forwards.
"The government should do everything it can to incentivise this including extending relief from the crippling cost of business rates in 2021."
Remit Consulting works with the BPF and other landlord bodies to analyse payment collections on 125,000 prime commercial property leases across the UK. Its latest report showed retail accounted for more than half the total £4.2bn commercial property debt accrued between March 2020 and the end of last year.
By seven days into the latest rent quarter, which began at the end of December, half of retail's bill for the period was unpaid.
The government is relying on tenants and landlords negotiating a course through the debt while protections are in place. However, Remit senior consultant Steph Yates said that with a "hard core" of tenants "unwilling, or unable, to pay" and "still not communicating with their landlords", such a hope was unrealistic.
"While last month's announcement that the moratorium on evictions will end in March provides some clarity to the situation, the impact of Covid-19 on the real estate market is not, as the government suggests, simply a question of landlords and tenants trying to 'reach agreements on rent'," she said.