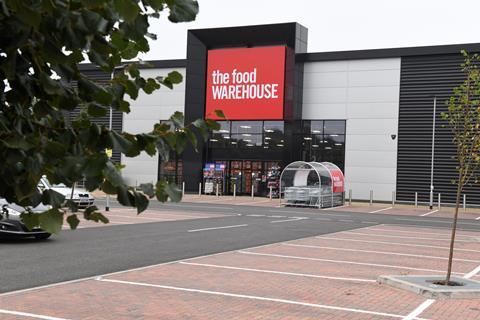 Supermarkets are getting back on course with store openings after major disruption caused by the pandemic.
Several major supermarkets this week told The Grocer they had restarted property activity and remained on course to hit targets despite construction work halting in lockdown.
It follows recent announcements from Lidl and Aldi that they remain on course to hit their long-term estate growth targets despite the disruption.
Discounters were largely responsible for the 2.3% increase in the number of supermarket outlets last year, according to the UK Grocery Data Index, which breaks down store numbers for all major retailers.
In contrast there were just 0.1% more c-stores, with the number of unaffiliated independents falling -0.6% and symbol group convenience stores -0.1%. Co-operative societies, however, saw outlet numbers grow +2.6% and convenience multiples grew +1.9%.
Iceland said store openings had been delayed by the pandemic but that it remained on course to hit a target of 20 new Food Warehouses in the financial year to March 2021. New stores to have opened since the restart include one in Lichfield this week, bringing the Food Warehouse estate to about 130.
The Co-op's first new store since lockdown was opened by Michael Eavis, the Glastonbury Festival founder, in Pilton at the beginning of July, and "property activity has accelerated again," said a spokesman.
It this week opened two newly built petrol station forecourt stores, in Gunnislake, Cornwall, and Pontyates, Carmarthenshire.
Tesco said lockdown restrictions had affected the construction industry, causing delays to planned work for store openings and refits, but despite delays its plans and commitment to estate investment were unchanged.
Sainsbury's said Covid-19 had hit its property plans in a number of ways, but three new stores had been opened since lockdown and another two were due to open this month. It said it still expected to deliver on its 2020 property programme in full.
The UK Grocery Data Index, compiled by Lumina Intelligence in partnership with The Grocer and sister titles Convenience Store and Forecourt Trader, puts the number of UK supermarket outlets at 10,834 at the end of 2019, and c-stores at 41,695.
Aldi and Lidl both announced in July that they were on course to hit their respective UK store number targets of 1,200 by 2025 and 1,000 by 2023 respectively. London is an important part of each one's strategy, with Lidl last week opening is 100th store in the capital and announcing it was targeting convenience with new formats.