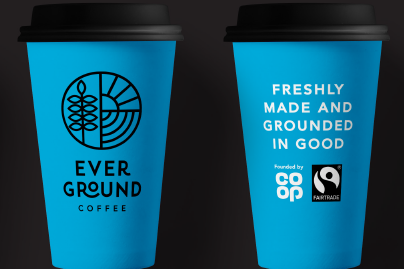 Co-op is looking to ramp up its food-to-go offer with the launch of a new hot drinks brand, Ever Ground.
The new brand is being launched in nine trial stores this month. All tea, coffee, hot chocolate and sugar will be Fairtrade.
Co-op said it was encouraging customers to use their own reusable cups and for those that don't, each store will have a cup drop box into which customers can return their cups for recycling.
"Fairtrade is central to our core business values and we are delighted that we are able to bring Fairtrade tea and coffee as part of our hot on-the-go offering," said Co-op customer director Ali Jones.
"At great value, our customers can feel even better sipping their morning brew knowing they are helping to protect people and planet."