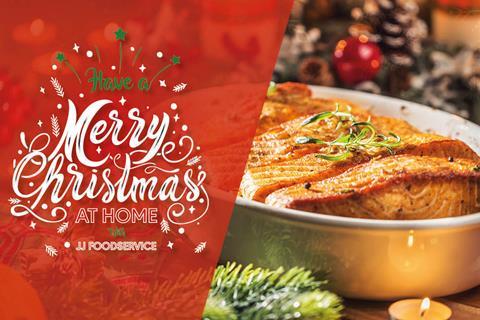 JJ Food Service has launched a 'Christmas at Home Essentials' range for its consumer customers.
The festive range will be available from 1 December and will comprise of 72 products including premium lamb, beef and pork roasting joints, fish, alcohol, party food and desserts.
A four-week Christmas countdown will promote weekly deals via email, social media and JJ's website.
"Christmas is all about family and food. We want to make it easy to enjoy chef-quality ingredients in the comfort of your home," said JJ Food Service chief product officer Sezer Ozkul.
"Starting from 1 December, we will be offering fantastic prices on everything from fresh roasting joints, fish and seafood to prosecco and party snacks."
Christmas at Home is the wholesaler's latest offer following its diversification to sell direct to consumers in March.