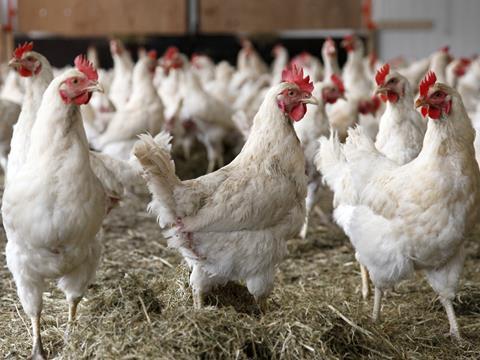 Norfolk-based Banham Poultry has been rescued from administration by Chesterfield Poultry, saving 1000 jobs.
The family-run chicken producer was hit by a "perfect storm" of margin pressures from retailers and increases in feed prices, administrators said.
The company had been exploring options over the past couple of months, and after hiring administrators at Duff and Phelps last week, secured the rescue deal.
Chesterfield Poultry, led by brothers Mohammed Fayez Ahmed and Nadeem Iqbal, secured the deal to buy Banham Poultry Limited and Banham Group Limited, saving 1,000 jobs at the supermarket and wholesale supplier.
Attleborough-based Banham has operated for around 50 years and recorded £192m in sales in the 18-months to March 2017.
The rescue announcement comes only days after two subcontractors, aged in their 30s and 40s according to reports, were found dead at Banham's poultry facility on Thursday 4 October.
Chesterfield reportedly beat off a rival bid by turkey producer Bernard Matthews to take over the plant.
"The business has faced a perfect storm in recent months, with increasing margin pressures from supermarket chains as a result of price competition, combined with increases in feed prices," commented joint administrator Allan Graham.
"It had been undertaking a number of capital projects designed to improve productivity in the longer term but these have impacted short term profitability which in turn has hit margin.
"The Foulger Family are very pleased to have secured a deal with Chesterfield Poultry to ensure the long-term future of Banham and secure the continued employment of a very loyal workforce, which was always at the forefront of any negotiations," commented Banham MD, Michael Foulger.
Nadeem Iqbal, Chesterfield Poultry Limited CEO, said: "We are delighted to welcome Banham into the Chesterfield family and look forward to continuing the legacy of the brand and quality poultry production in Attleborough,"