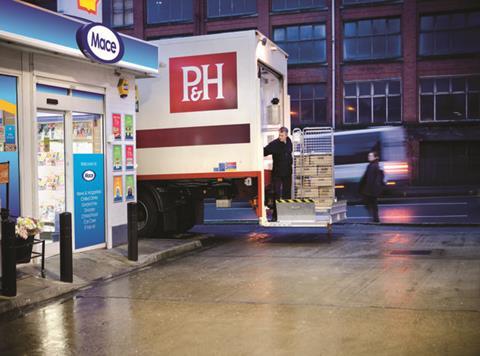 Collapsed wholesaler Palmer & Harvey renegotiated its onerous dividend payments to management to help mitigate rising losses according to its most recently filed accounts.
The Grocer revealed last week that P&H had made £70m of dividend payments to preference shareholders since its 2008 MBO.
The payments, which were non-discretionary and had a fixed payout structure twice annually, have been heavily criticised in the weekend papers as placing an unsustainable strain on the company's balance sheet.
P&H chief executive Tony Reed admitted to The Grocer that the terms of the debt-fuelled 2008 MBO had caused ongoing problems for the business.
"The shareholders took a lot of money out in the MBO, but if the business had performed it wouldn't have been a problem. Instead of generating cash and paying down the debt, it's just grown and grown as the business underperformed for six or seven years."
Since 2008 the company has paid out more than £8m each year in dividends to preference shareholders. Together with ongoing payments to its banks, P&H's overall interest payments have been between £18m-£20m in each of the past financial years five years and have exceeded total operating profits in each of the past four years.
P&H's accounts for the year ended 2 April 2016 show the company attempted to alleviate the burden of these on-going payments by renegotiating the payment schedule with its preference shareholders in its 2015/16 financial year.
P&H Annual Accounts
Year End
02-Apr-16
04-Apr-15
05-Apr-14
06-Apr-13
07-Apr-12
Turnover
£4,435m
£4,465m
£4,1970m
£4,222m
£4,228m
Operating Profit
£1.6m
£10.2m
£16.2m
£19.1m
£21.3m
Interest Payments
£19.2m
£18.4m
£18.4m
£19.6m
£18.6m
Pre Tax Profit
-£17.3m
-£8.5m
-£1.3m
£3.7m
£4.9m
The shareholders agreed to reduced dividend payments by 50%, with the unpaid sum deferred at an annual interest rate of 5.8% to be paid at redemption of the shares. This redemption date was also deferred to 31 July 2023.
The company also renegotiated its bank debt to buy extra time, agreeing a new £300m asset backed facility via HSBC, RBC, Santander and GE Capital.
However, P&H's Reed described how this asset-based lending facility (in which payments are secured against stock) turned into a "vicious circle" as stock levels dwindled, with P&H "having to pay almost cash on demand in some cases to buy stock".
The debt renegotiations came as P&H's pre-tax losses ballooned to £17.3m having risen from £8.5m in 2014/15, £1.3m in 2013/14 and a profit of £3.7m in 2012/13.
P&H's accounts for the year ended April 2017 are currently overdue.
P&H was placed into administration last week with the immediate loss of 2,500 jobs after rescue talks with US private equity firm Carlyle collapsed.